Many businesses claim to be customer-centric, but what does that actually mean in practice?
Very simply, a business is customer-centric if it puts customers at the forefront of everything it does. So, systems and processes are designed to help serve customers better, customer feedback is collected and analyzed to drive internal change, and you'll have a formal strategy for cultivating customer satisfaction.
As you'd expect, achieving this level of customer-centricity requires a fair bit of time and resource investment. You'll need to put the right systems in place, nurture a customer-first culture, and leverage technology to put customers at the center of your business.
🎓 CAFLOU® academy is brought to you by CAFLOU® - 100% digital project and business management software
And if you're a B2B business, you'll need to put accounts at the center of your business. That means tracking the specifics of different projects, keeping decision-makers satisfied, and determining the profitability of different contracts. So, it's crucial to have a lot of visibility into your operations and access to historical account data.
Hence, the need to integrate customer relationship management (CRM) software with project management tools arises.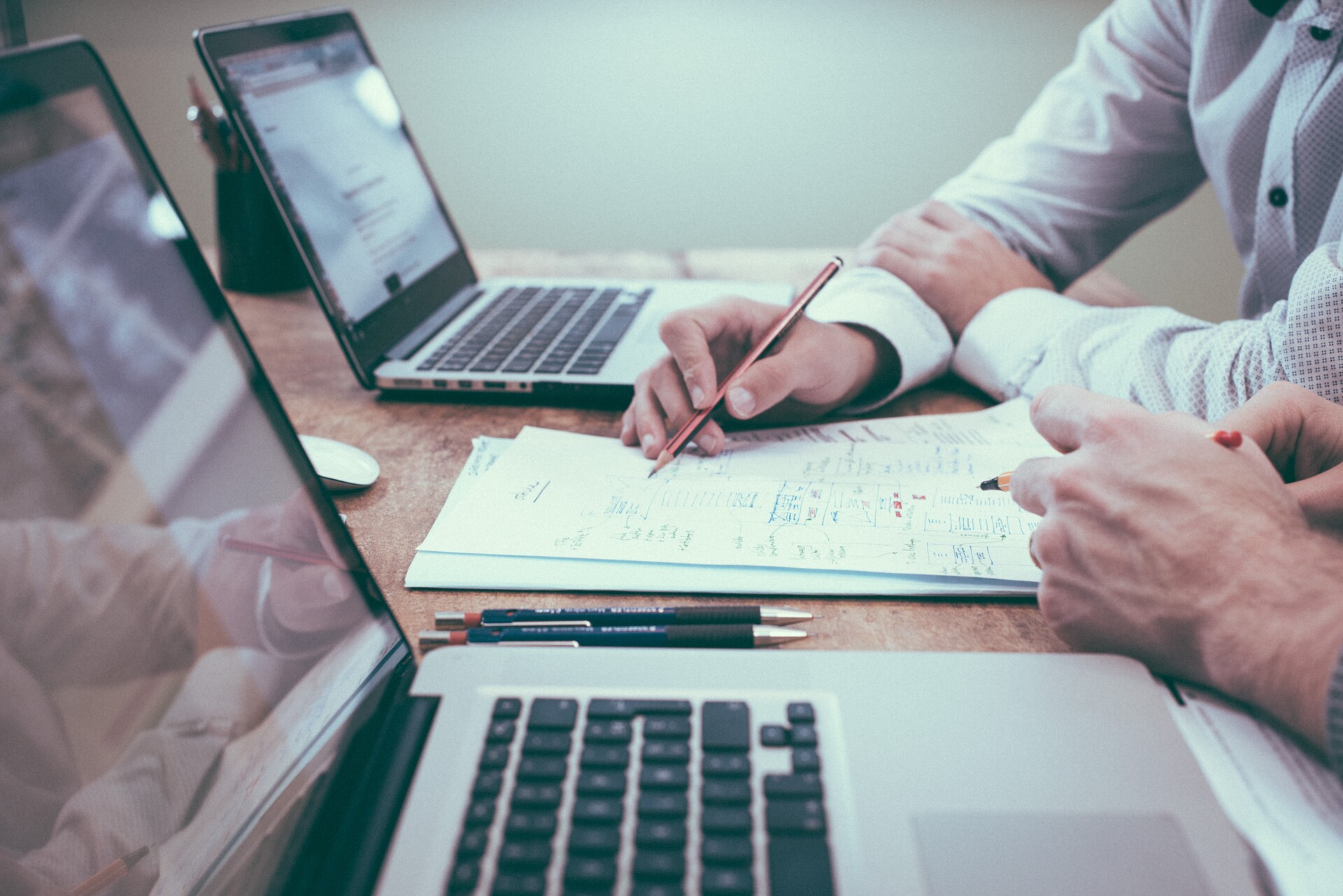 The fundamentals of a customer-centric business
Let's take a closer look at the fundamentals of customer-centric B2B businesses.
1. Culture
Culture is difficult to pinpoint, but you can judge it by certain indicators. If your business is customer-centric, some cultural indicators are:
How your team responds to customer support requests. Are team members focused on providing quick resolutions and serving your customers?
How your business treats customer feedback. Are there formal systems in place for collecting customer feedback, analyzing it, and taking action based on it?
Strategic direction. When important business decisions are made, are your customers top of mind?
Crafting a customer-centric culture starts at the leadership level. Create a culture around serving your customers and learning from them.
2. Processes
Processes are important for making sure team members know how to consistently prioritize customer-centricity. What routine audit should they perform? What data and insights should they track and analyze?
Moreover, processes should also cover different fronts. For example,
1. When you onboard a new customer. What information is sent to team members to get them up to speed? How are customers welcomed (e.g., do you have an email welcome sequence) and onboarded? Are customers clearly informed about how they can raise support requests? When should you collect feedback from them?
2. When dealing with previous customers. In B2B, it's common for businesses to have multiple projects together over a long lifespan. An old client might approach you about a new project after several months or over a year.
When this happens, what processes do you have in place to provide them with a consistent experience? Do team members have access to all the historical data they need?
Processes help businesses deliver consistent experiences and systemically collect and leverage customer feedback, keeping the organization customer-centric.
3. Customer experience
As a by-product of achieving customer-centricity, your business should deliver a superior customer experience (CX). CX is about more than serving customers and meeting their needs, though. It's also about removing friction from their journey.
Friction can occur at various stages of the customer journey, so it's important to collect feedback at different touchpoints and keep an eye out for problems. For example, friction can occur at:
1. The onboarding stage. Is it easy for customers to join your internal systems, gain visibility into the project, and establish a clear line of communication?
2. The support stage. When customers need your help, how easy is it for them to get in touch? And how readily does your team respond and resolve the problem?
Friction can be difficult to identify, even when it's relatively easy to fix. So be sure to talk to your customers and collect feedback about their experiences at different touchpoints. And, when necessary, take action to keep them satisfied.
4. Technology and automation
We've talked a fair bit about the importance of processes and data, but you'll need technology and automation for enablement. In other words, you'll need technology to implement processes, track their progress, gain visibility into their effectiveness, and automate repetitive activities.
You'll also need technology – like a business management solution, project management software, or CRM – to track important data. In B2B, it's important to know:
What work you did for the customer. What projects were your team members on? How much time and resources did you expend?
Logistical specifics. Did the customer pay on time? Who took part in the project?
Interaction data. Which channels did you use to communicate? Do you have live chat logs and email conversations?
Real-time data. What projects do you have active with existing customers? What are their profitability and expected timelines?
Historical data helps businesses learn from past experiences and continuously refine their CX.
Combining project management and CRM functionality for a 360°-view
So, how do the two tools help you achieve an integrated workflow and a 360°-view? Let's find out.
1. Establish a single source of truth
Most businesses aspire to gain a 360°-view of their customers; i.e., a comprehensive overview of the entire customer journey, including all direct interactions with your company. The motivation behind achieving this holistic view is to serve customers better. If you understand a customer's entire interaction journey, you're in a stronger position to optimize their experience.
In B2B, establishing a 360°-view entails having comprehensive account-level insights. That means insights into projects, business economics, customer interactions, contract history, tasks and responsibilities, and more.
These requirements make CRMs and project management software powerful tools for establishing a 360°-view. Customer relationship management suites host customer-facing interactions, while project management solutions are used to both manage projects internally and provide customers with visibility into project performance.
2. Relating projects with client requests
Having project-level insights for each account helps you serve customers better. When you combine project management with CRM functionality, you can see how new client requests tie into the bigger picture of the project.
For example, if a new request comes in, how feasible is it to execute? What impact, if any, will it have on the project's timeline and delivery? And which team member should assume the new responsibilities?
Your project management functionality will deliver insights and visibility into individual projects, allowing you to answer these questions with real data.
3. Leveraging analytics for insights and prioritization
In B2B, all accounts are not equally valuable to your business. Account sizes can vary starkly by several figures. And thus, as a business, you'll inevitably need to prioritize the most profitable accounts.
For your existing customers, your CRM and project management suite collectively form a hub of universal truth. They host your projects, invoices, time spent, contracts, and correspondences with each account. An integrated business management solution like Caflou will even deliver direct insights into a project's profitability, deadlines, priorities, and responsibilities.
The result? Your team members can prioritize tasks and activities based on real-time data, and make sure your most valuable accounts are always catered to.
4. Managing profitability, expenses, and invoices
Managing business economics and cash flow is one of the less exciting business functions, but it's crucial for survival. It's important to have real-time insights relevant to business economics, including:
Project budgets, and whether a project is overshooting its initial budget.
Expenses, all the costs associated with a given project.
Income/invoices, which, in conjunction with expenses, help you determine profitability.
These specifics are usually tracked internally, with a combination of project management and financial tracking feature. But, again, it's beneficial to combine these insights with CRM data. What accounts have the largest contract value? If you have multiple projects with a client, which are the most profitable? Are any projects resulting in losses?
Thus, tying project data to your accounts helps businesses make strategic decisions about which projects to prioritize, continue with, or reevaluate, respectively.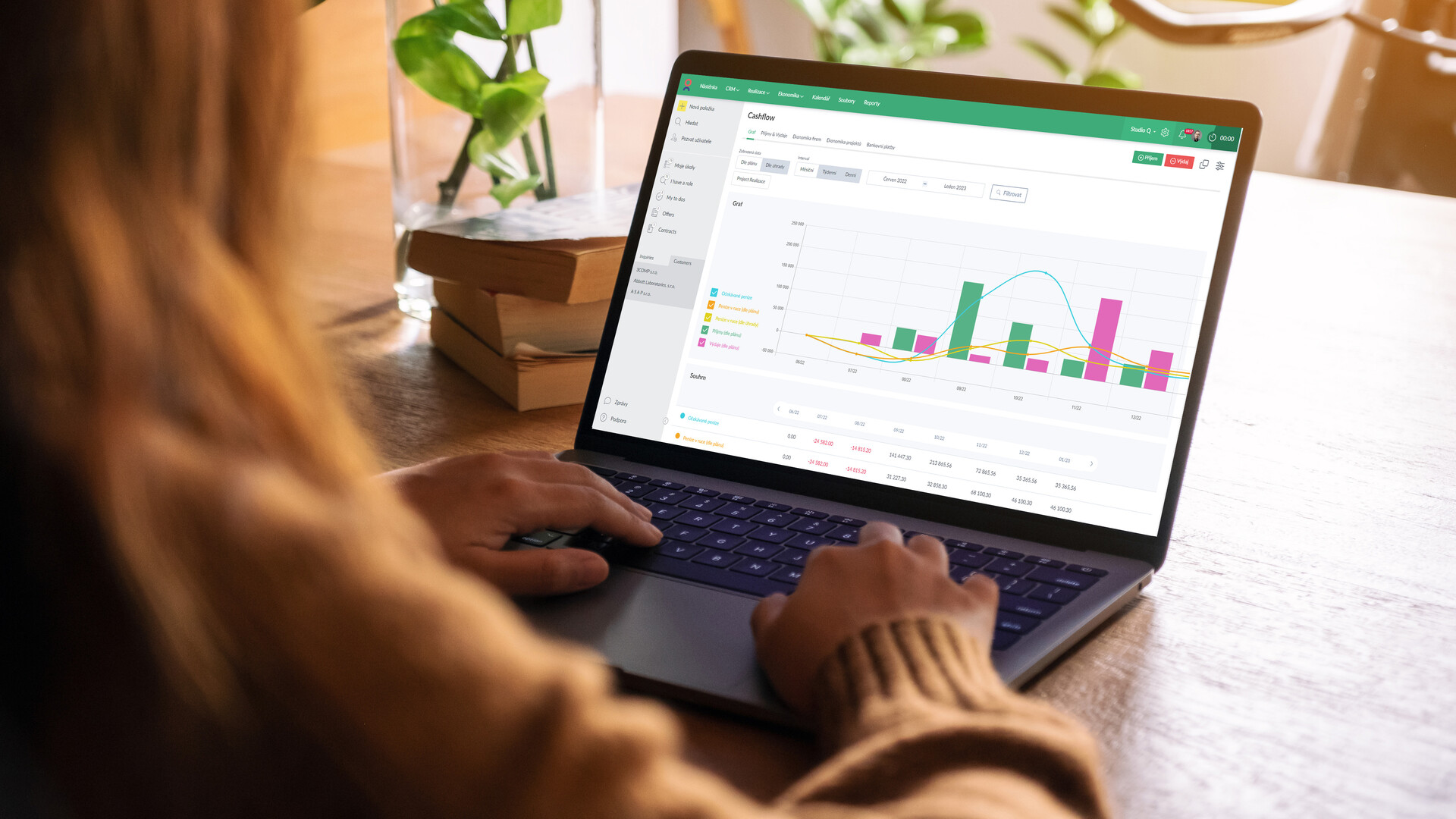 5. Manage new business and streamline onboarding
In B2B, repeat business is quite common, especially when you're offering services. Old clients come back with new needs and you negotiate new arrangements. Here, accessing historical data through your business management solution (or separate CRM and project management software) will provide you with insights to:
1. Deliver a consistent customer experience. Access previous conversations, project details, and contracts to make sure you're aligned with the customer's expectations.
2. Determine how to move forward. When a previous customer approaches you again, looking at historical data can tell you if it's worth moving forward. Were they good clients – did they pay on time and have reasonable expectations? Was the project profitable?
And if you're getting business from new customers, historical data can help you negotiate better and set realistic expectations. You can refer back to data from previous contracts and projects, and use the information to negotiate your new contracts.
For example, did you find that an old, similar project wasn't particularly profitable? If so, you might want to negotiate a higher price this time around. Or, did a previous, similar project take longer than expected due to unanticipated factors? Then you'll want to factor these considerations in, and it's helpful to discuss them with the new client.
6. The role of integrated workflow automation
Automation isn't really something any modern business can afford to ignore – technology adoption and digitalization are shaping the future. Automation helps small businesses and large enterprises alike save time, reduce costs, and empower employees to work better. And Salesforce's 2021 Trends in Workflow Automation report revealed that technical leaders who implemented automation reported strong ROI.
But to get the most out of workflow automation, you'll need to have standardized, clearly defined processes. Automation software generally relies on repetitive "rules" that it can replicate, so the more standardized your processes are, the more scope there is for implementing automation.
When you combine project management and CRM functionality, your workflows become more integrated, revealing more opportunities for workflow automation. For example, consider these simple uses of automation:
1. Notifying stakeholders of a project's progress. Project management tools let you track the different stages of a project. For example, each stage might be represented by a different section of a Kanban board. You can use automation to notify clients (whose data is stored in the CRM) of a project's progress as it moves along the board.
2. Overdue invoices. Is a client running late on clearing a payment? Send them an automated reminder.
3. Client onboarding. Bringing on a new client? Use automation to onboard them (e.g. with an email welcome sequence), and automatically notify your team to set the project up and get in touch.
There are dozens of similar, easy-to-implement automation opportunities for small businesses (read more about 15 of them here). But the takeaway here is that an integrated workflow helps you automate repetitive tasks across the board.
Meet Caflou – an integrated business management solution
Juggling between different software solutions – finance apps, project management suites, time tracking, and CRMs – is both expensive and hectic. And to add to the problem, your business data is spread across different platforms, disconnected and making it difficult to see the full picture.
Caflou is a business management solution designed to solve this problem for small to medium sized businesses. Caflou integrates all your important business functions – including invoicing, business economics, project management, and customer relationship management – under one (virtual) roof.
With Caflou, you'll have access to real-time and historical data for all your contracts and projects. Moreover, Caflou integrates your workflow, paving the way for process automation. You can use Caflou's built-in workflow automation tool to automate simple processes. And for more advanced needs, the business management software integrates with Make.
Get started with Caflou today - for free.

<< Back to all articles in the series Caflou Project Management Academy