In Project Kanban (within a specific project) you can now
hide (for a given project) unnecessary columns (states)
change the order of columns (in a given project)
without affecting other projects or the "global" overview of tasks in the Kanban form.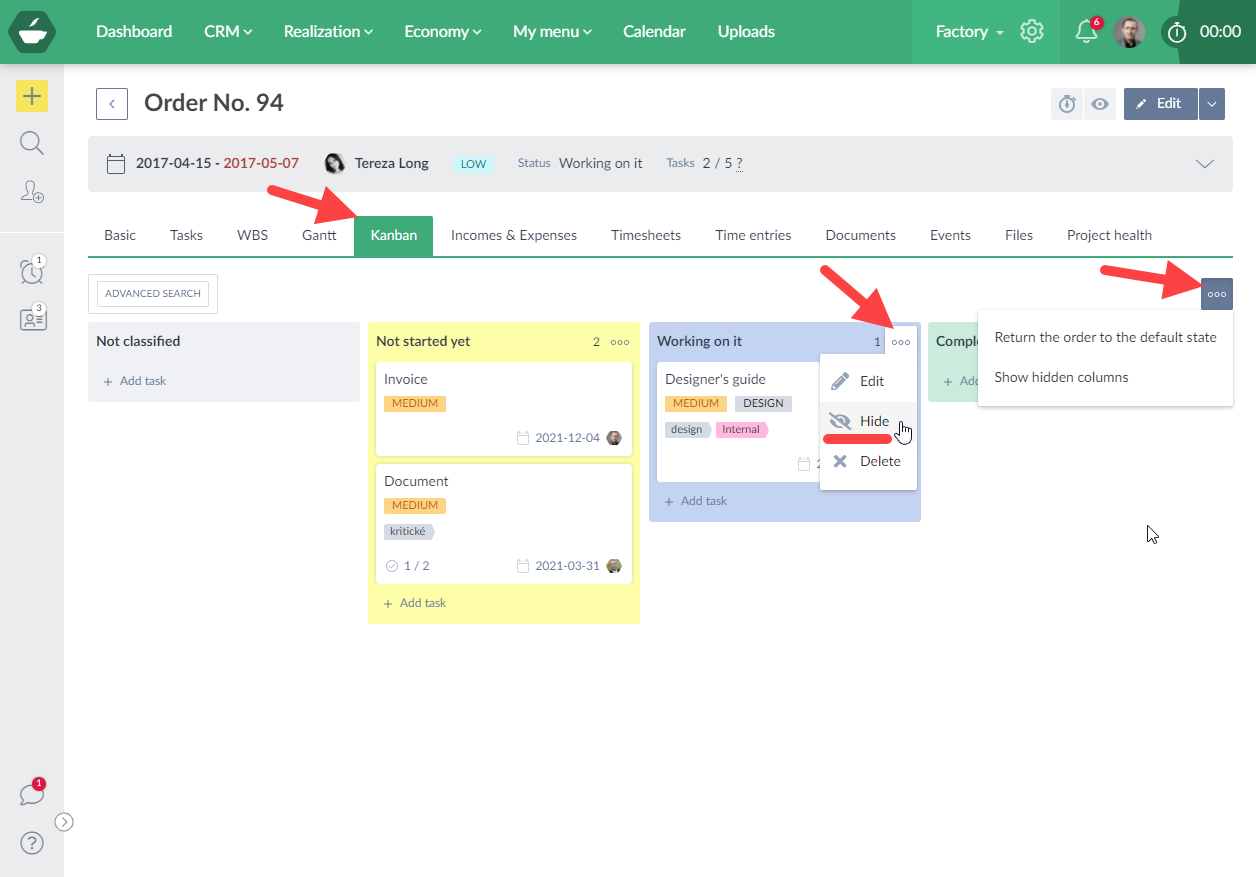 So far, the change in the order of the columns has affected all projects and also the main overview of tasks (in the form of Kanban, i.e. "global" Kanban) and it was not possible to hide unnecessary columns.
💡 You will use this in cases where you have different types of projects, with different task statuses and you want to adjust each project individually.
You can always unhide hidden columns, as well as reset the order of the columns. The default order of columns for each project is given by the order in the "global" Kanban view of tasks.
A user with the "Write" access right on the project can move the order and hide the columns within the project. Only a user with the special "Account settings" access right can move the order at the account level (the "global" Kanban).
We believe that you will like the new features and they will help you work a little more efficiently.