New in CAFLOU:
Option of "archiving" companies and make it easier to select companies in forms
You can now archive companies, which is similar to completing projects or tasks: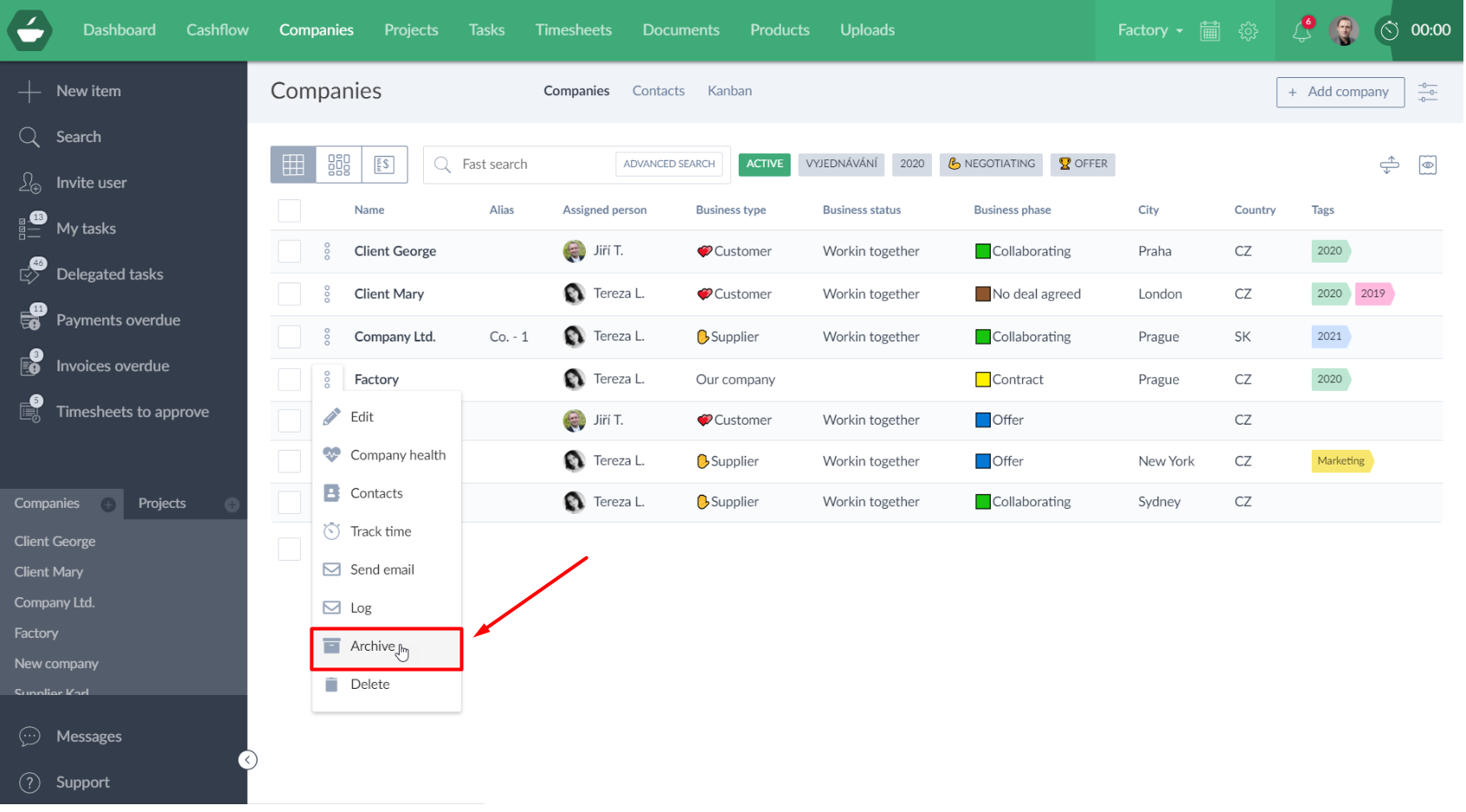 Improvements to documents sharing
Now for documents / invoices you can:
view documents not shared yet
view documents that have not been delivered (e.g. rejection by the recipient's server, non-existent email, etc.)
see if the invoice was not only delivered but also displayed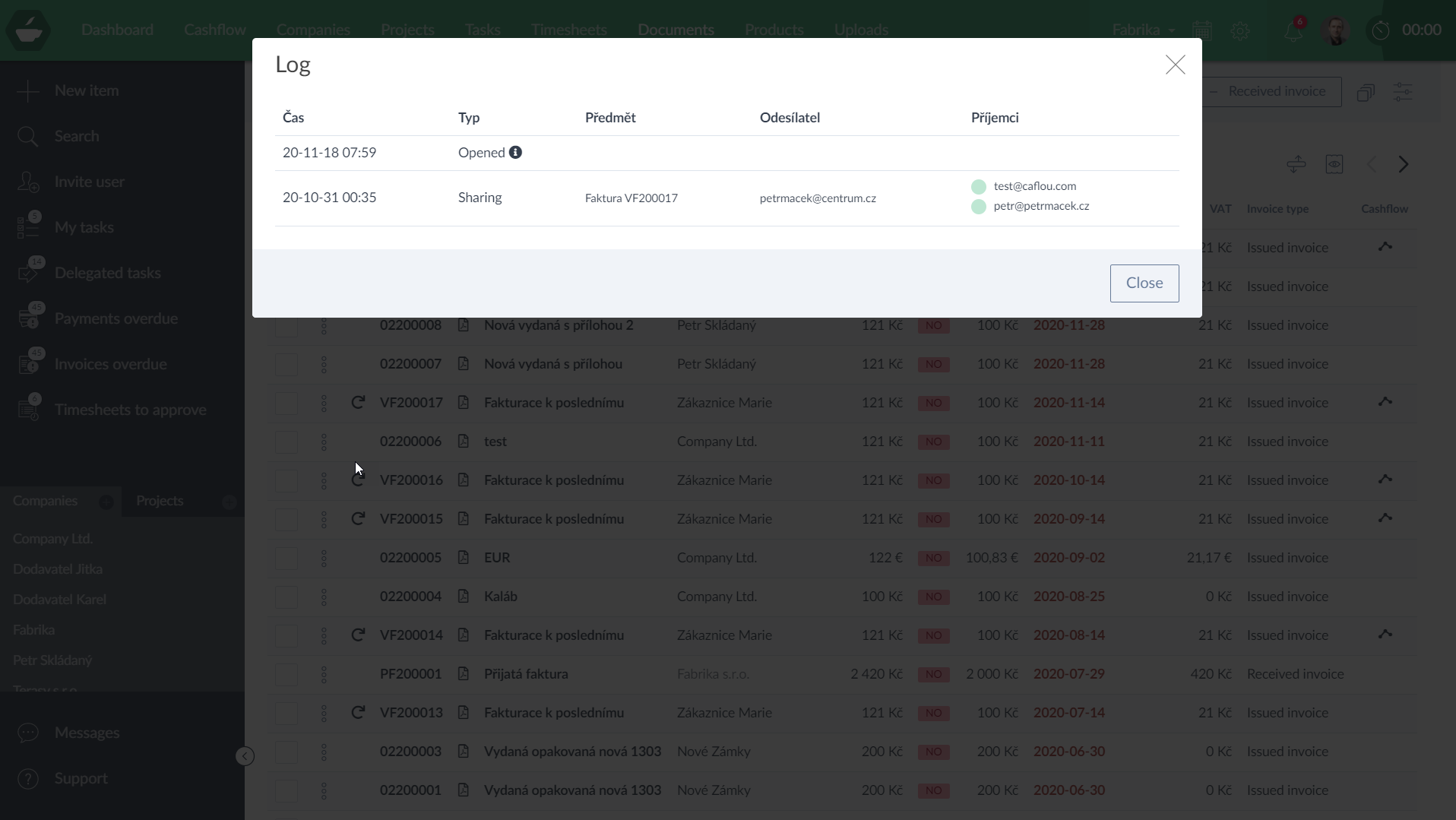 We believe that you will like the new features and that they help you work more efficiently.