New in CAFLOU:
Display companies in a Kanban view (=tiles)
Companies are divided according to the "business phase". Visually see where companies are in your CRM business funnel and you can easily move them from phase to phase.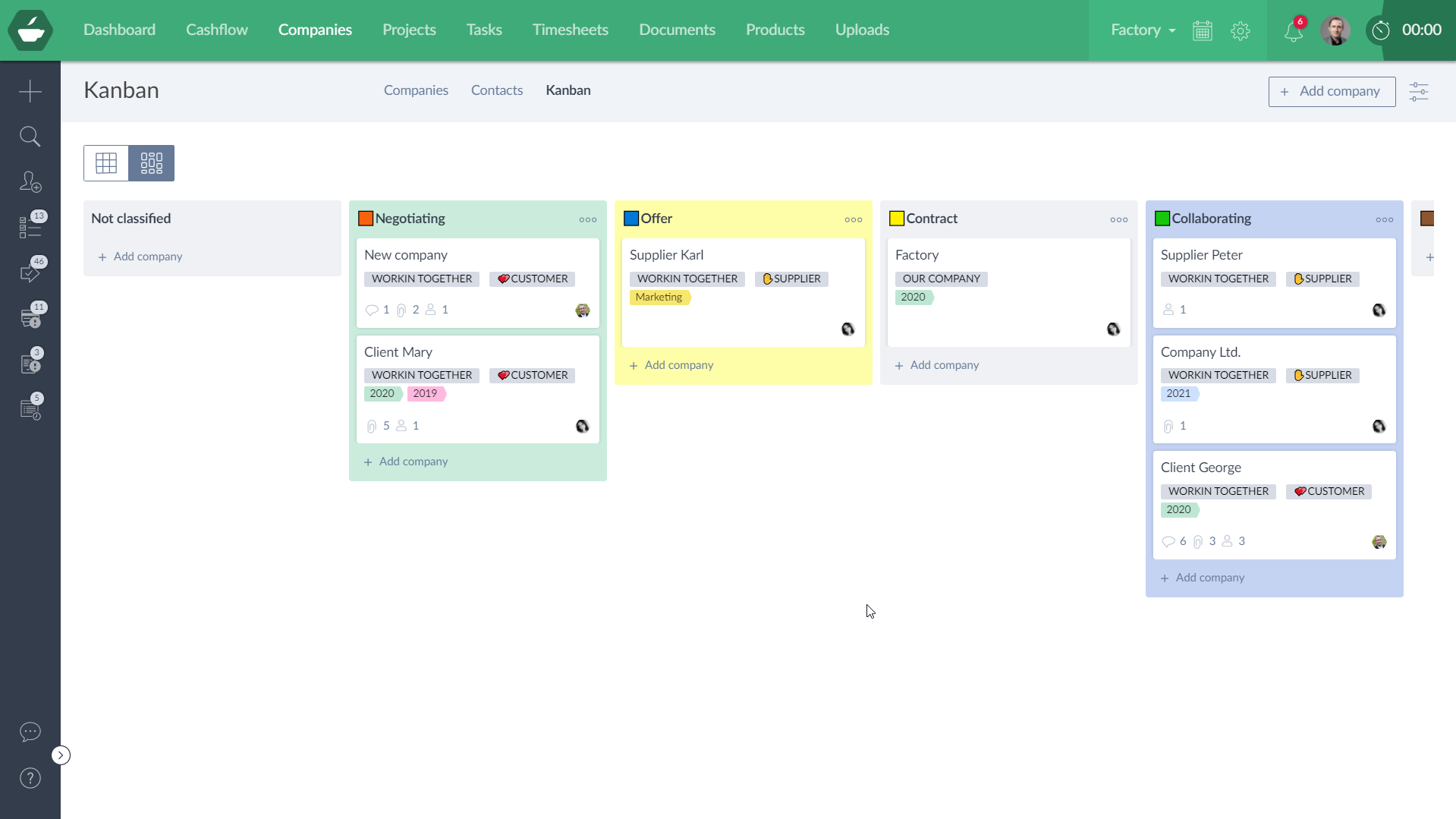 New options for budget monitoring alerts for projects and tasks
You can now set notifications when any % of project or task budget is reached. Until now it was always 100%, now it can be almost any %, set for example 80 % or 110 %.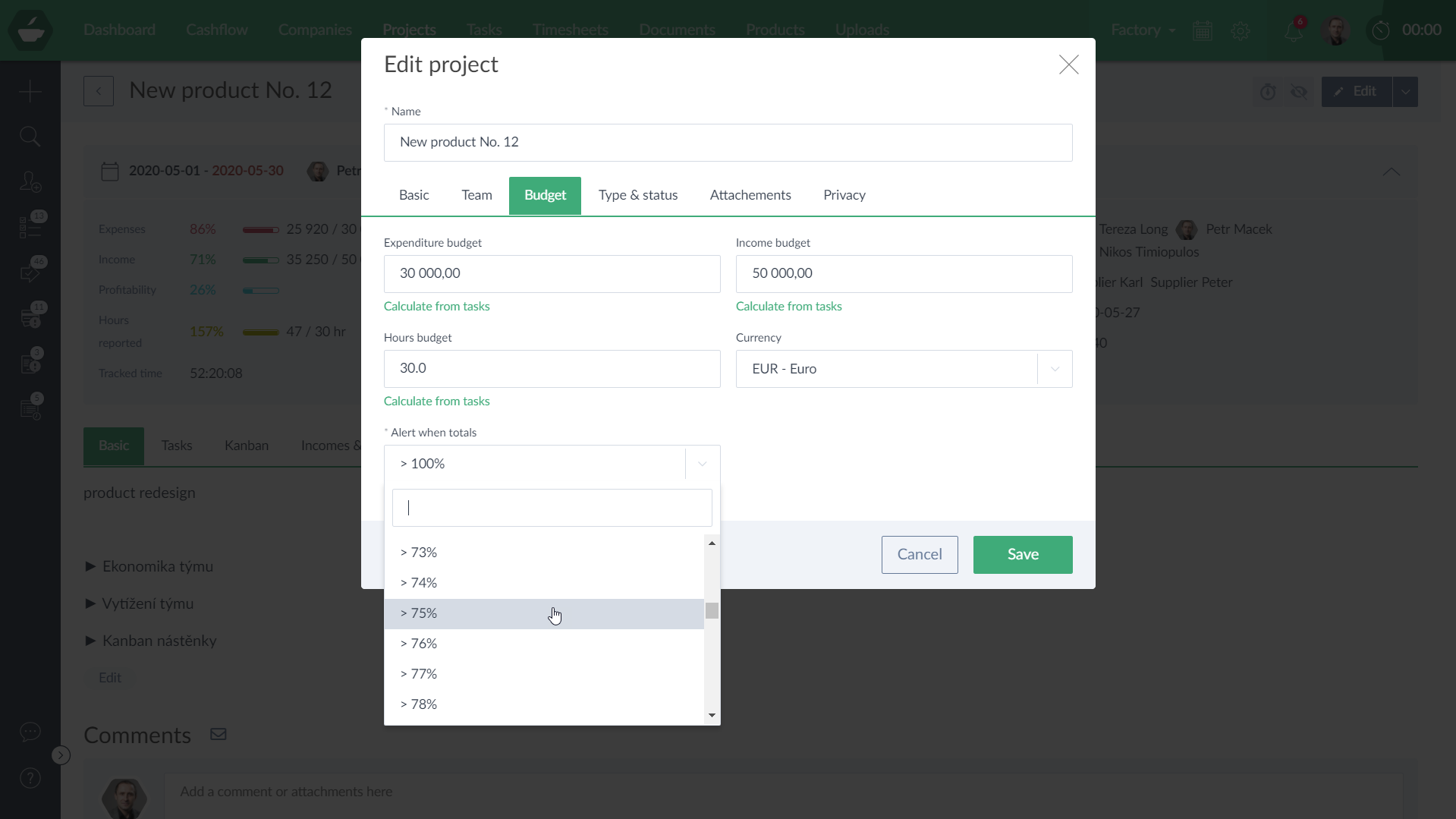 Status of task "to do" in the task overview
In the task overview, you can now see the "to do" completion status for each task: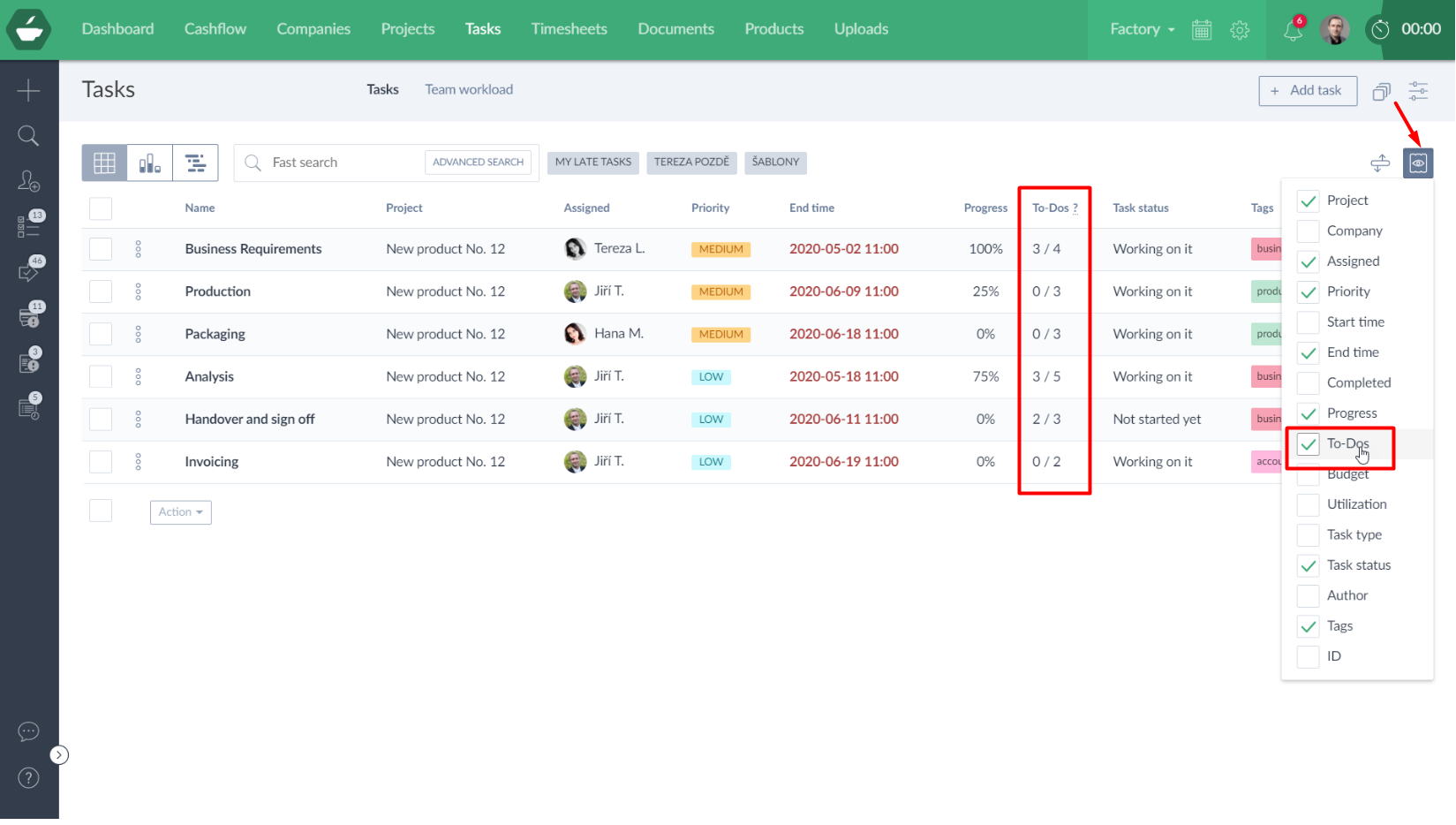 We believe that you will like the new features and that they help you work more efficiently.