Dynamic maps in the Companies section
Negative filters
Drag and drop to insert files
Relative bulk changes of deadlines of tasks / projects
3 more personalization options
WBS facelift #1
Print Gantt chart
"Global" Kanban - a new filter using task tags
1) Dynamic maps in the Companies section
Not every one of you will use it, but if you want to display your customers on the map, including the use of filters, then you can do it now in the Companies section via the map icon.
This can be useful, for example, for sales teams, where you will see coverage of a geography or, for example, if you are planning a business trip and want to visit as many customers as possible, etc.
In order for a business to appear on a map, it must have at least a city in addition to the country.
2) Negative filters
If you use filters and need to exclude a parameter, you can now use negative / excluding filters: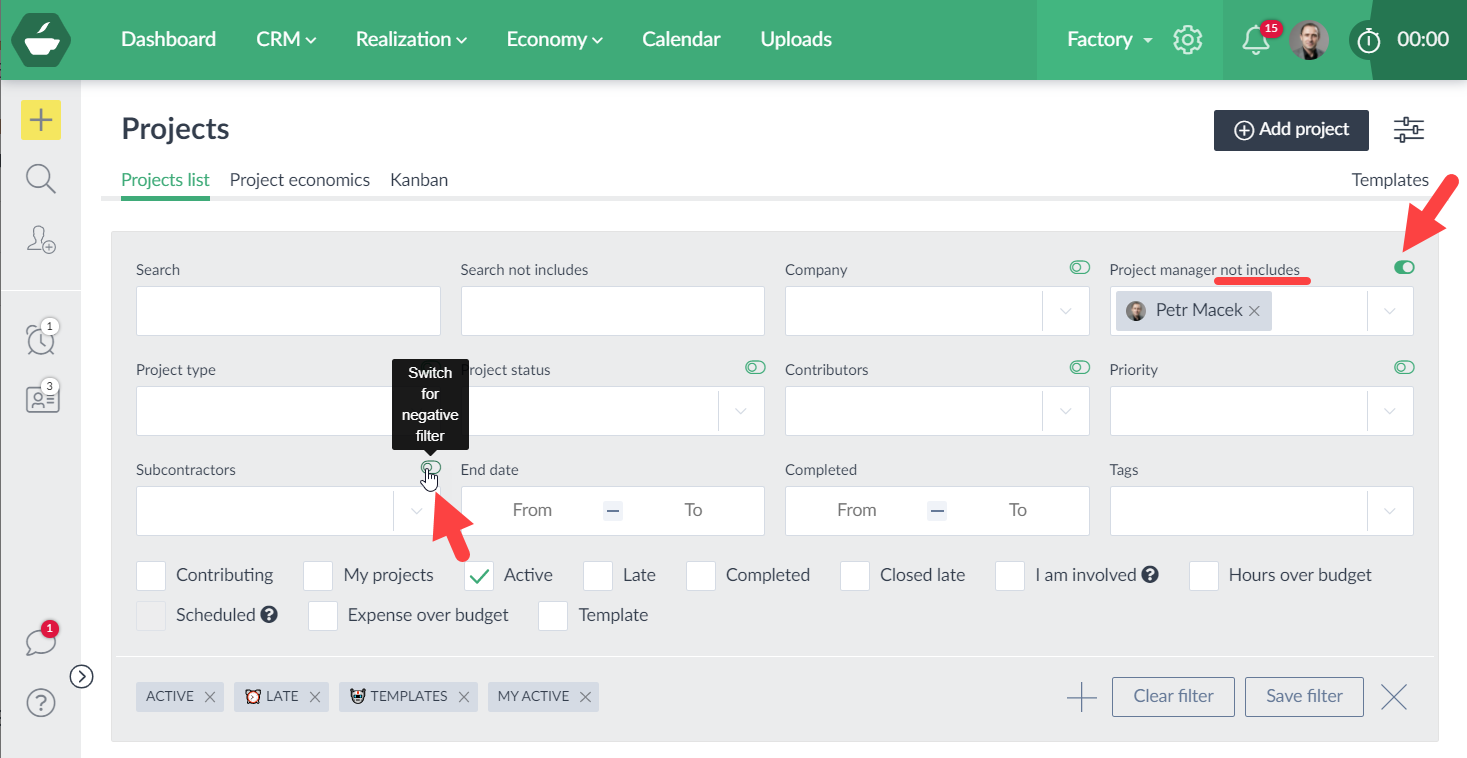 3) Drag and drop to insert files
For comments, drag and drop has been around for some time now 👉 now drag and drop is available even if you are adding files to objects, either from the object form (e.g. form of a new invoice) or via the Files tab in the object detail.
Also, you can now attach a file that is already saved in your account - this is the "from Caflou" option when adding files. It is suitable, for example, for invoicing, when you want to attach a file from the project to the invoice (careful here, this option can move the file from the original object to the new one, i.e. to the invoice in the example, if the invoice belongs to a company other than project).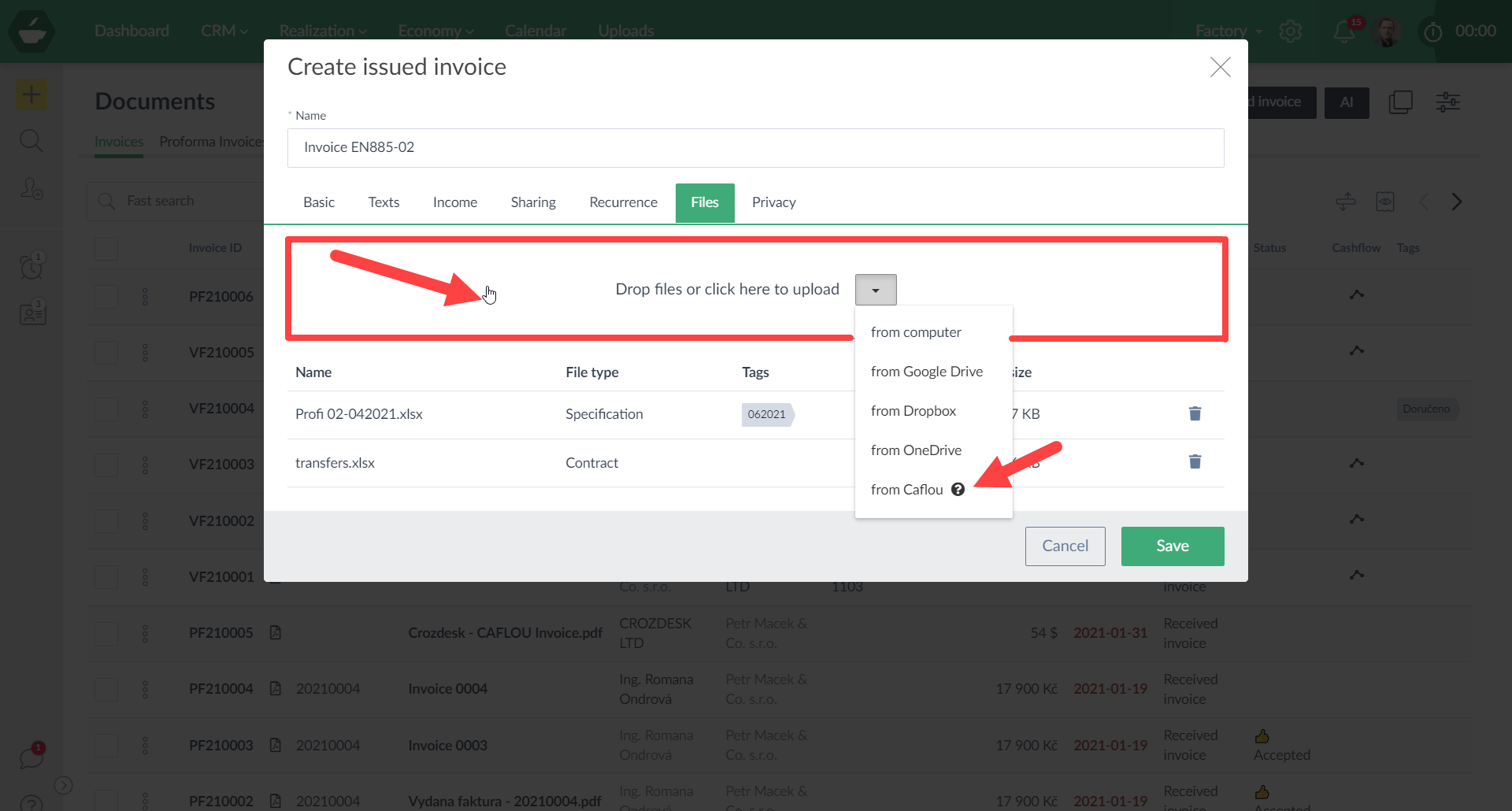 4) Relative bulk changes of deadlines of tasks / projects
For projects and tasks, you can now move start and end dates in bulk, in relative terms. Thus, you can move the end or beginning of all selected tasks / projects by the selected number of days:
forward by selecting a positive value or
backward by selecting a negative value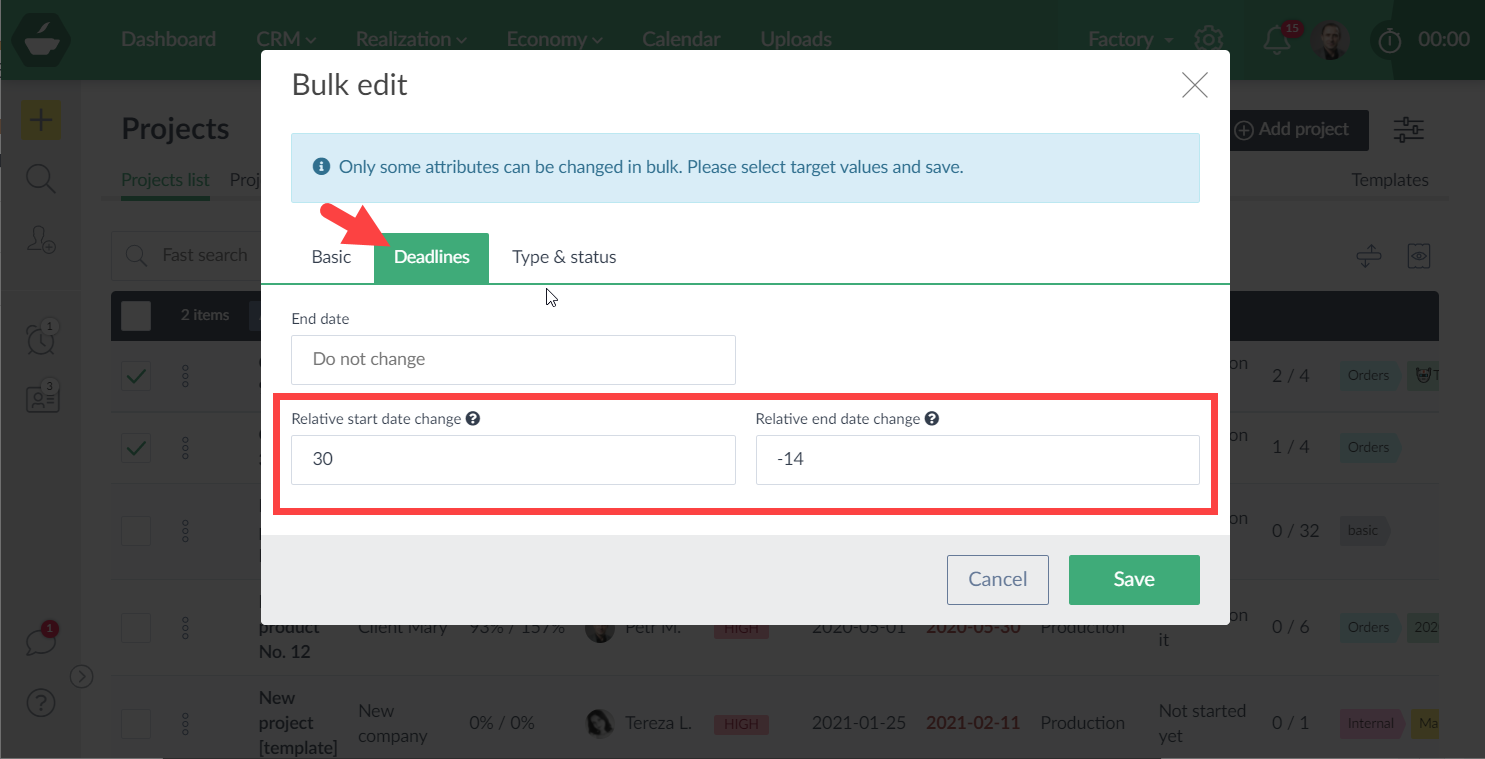 5) 3 more personalization options
you can choose whether you want to see comments, changes or related objects in the objects in the Basic tab by default, for example you can choose only to see comments by default and the other information will be hidden
you can choose the "starting" tab in the detail of companies, projects and tasks, e.g. for projects you can always start on the "Tasks" tab instead of the current "Basic" tab
in the reports/overviews, you can choose the default number of items on the page, instead of the current 20, you can choose 50 or 100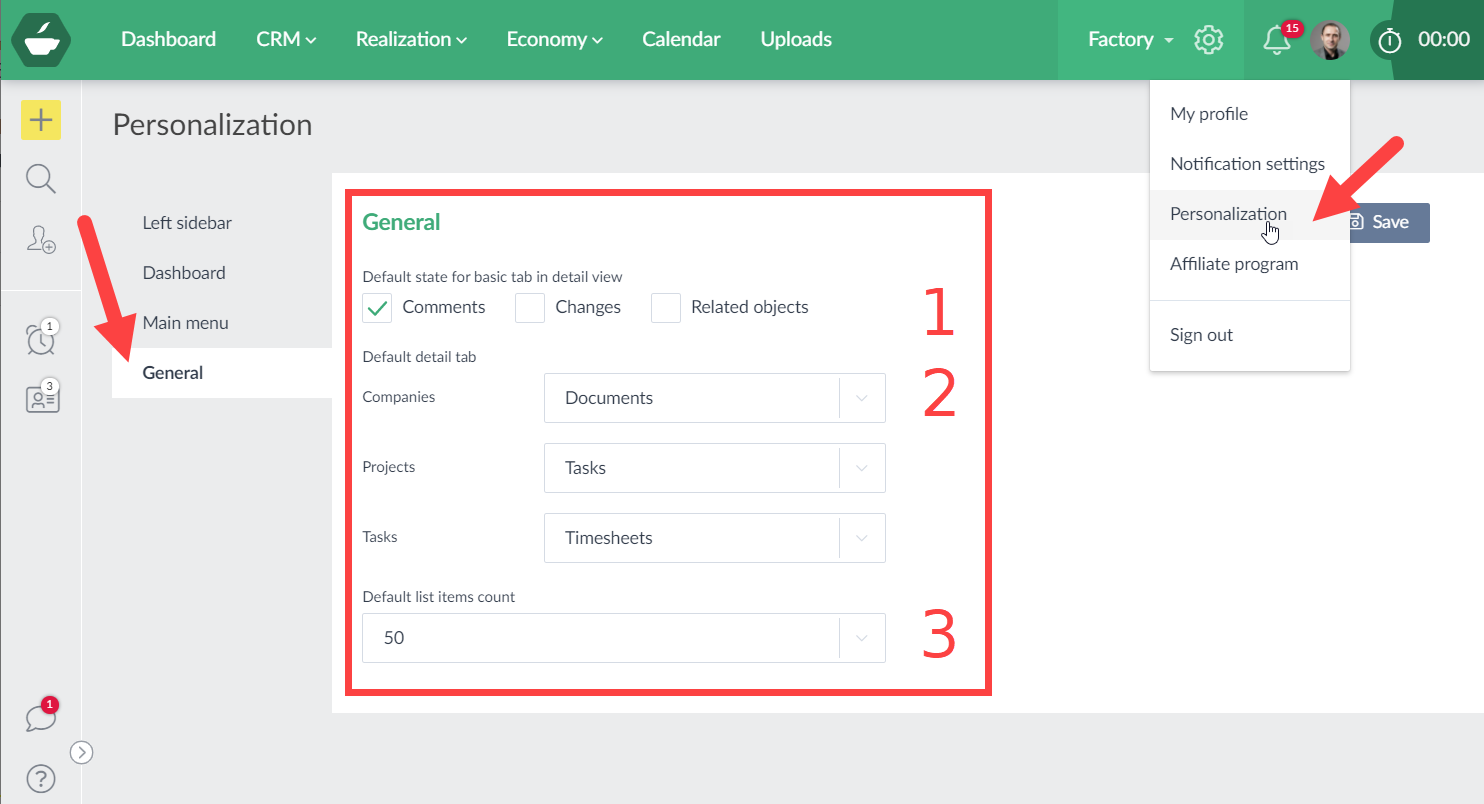 6) WBS - facelift #1
WBS (work breakdown structure) hase been graphically updated: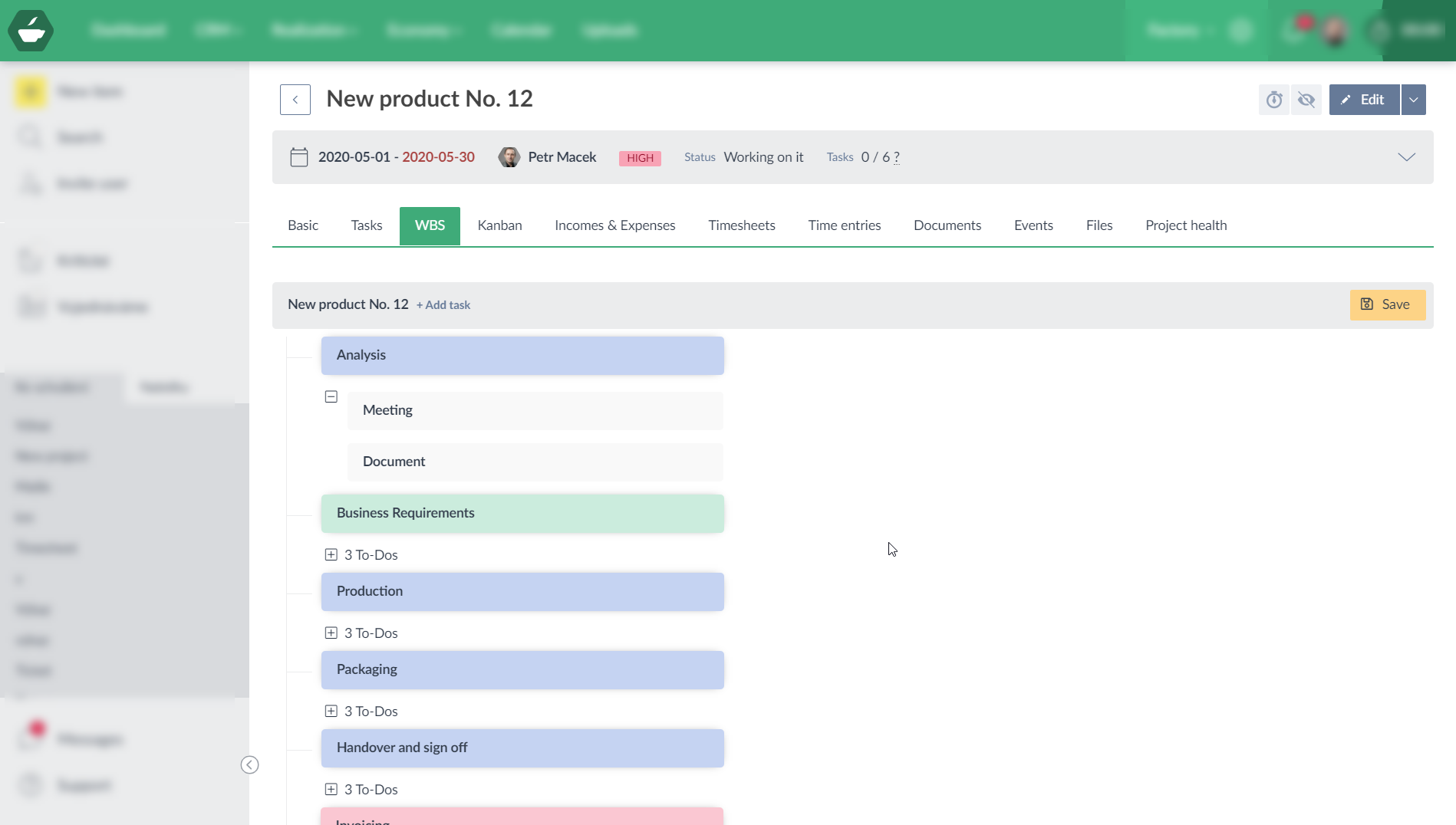 7) Print Gantt diagram
You can now print or export a Gantt chart to PDF (via the print function):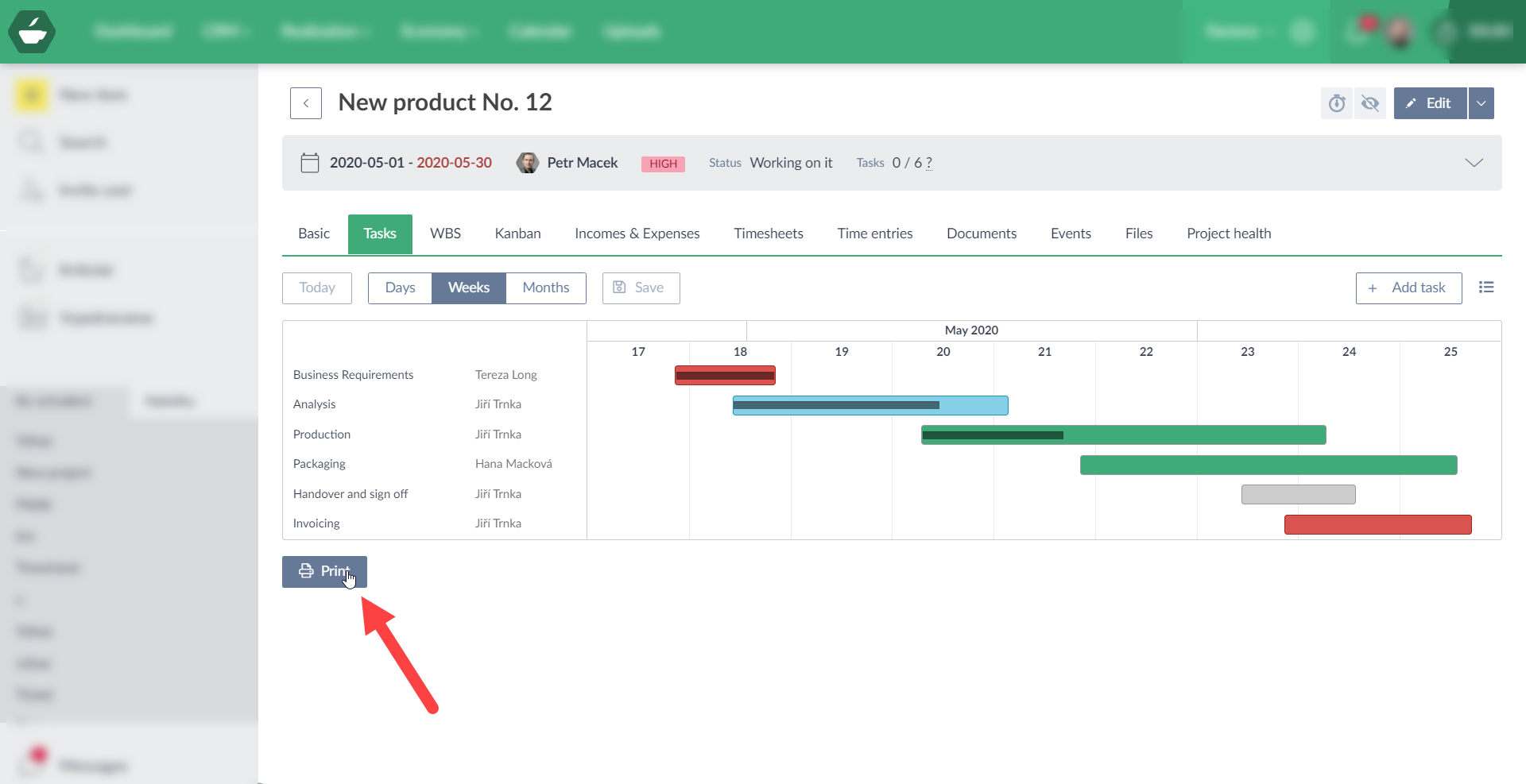 8) "Global" Kanban has a new filter to filter by task labels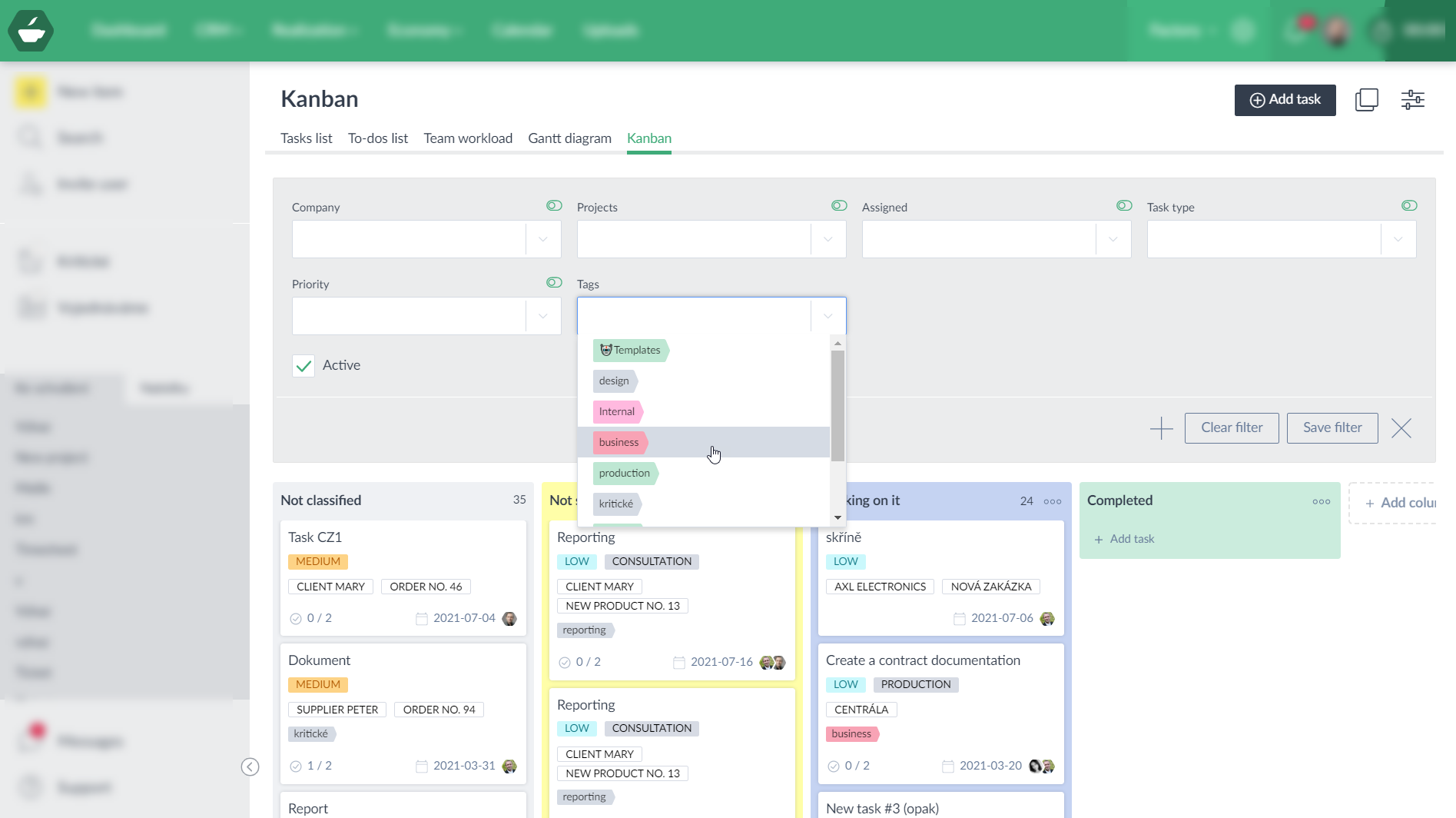 We believe that you will like these new features and that they will help you to be a little more effective again.