For companies, it is now possible to record the potential deal value or estimated deal success in %. In the Kanban for companies, you can now also see the summary of potential deal values divided by business phases, so you also get a sales "funnel" showing financial volumes for each sales phase: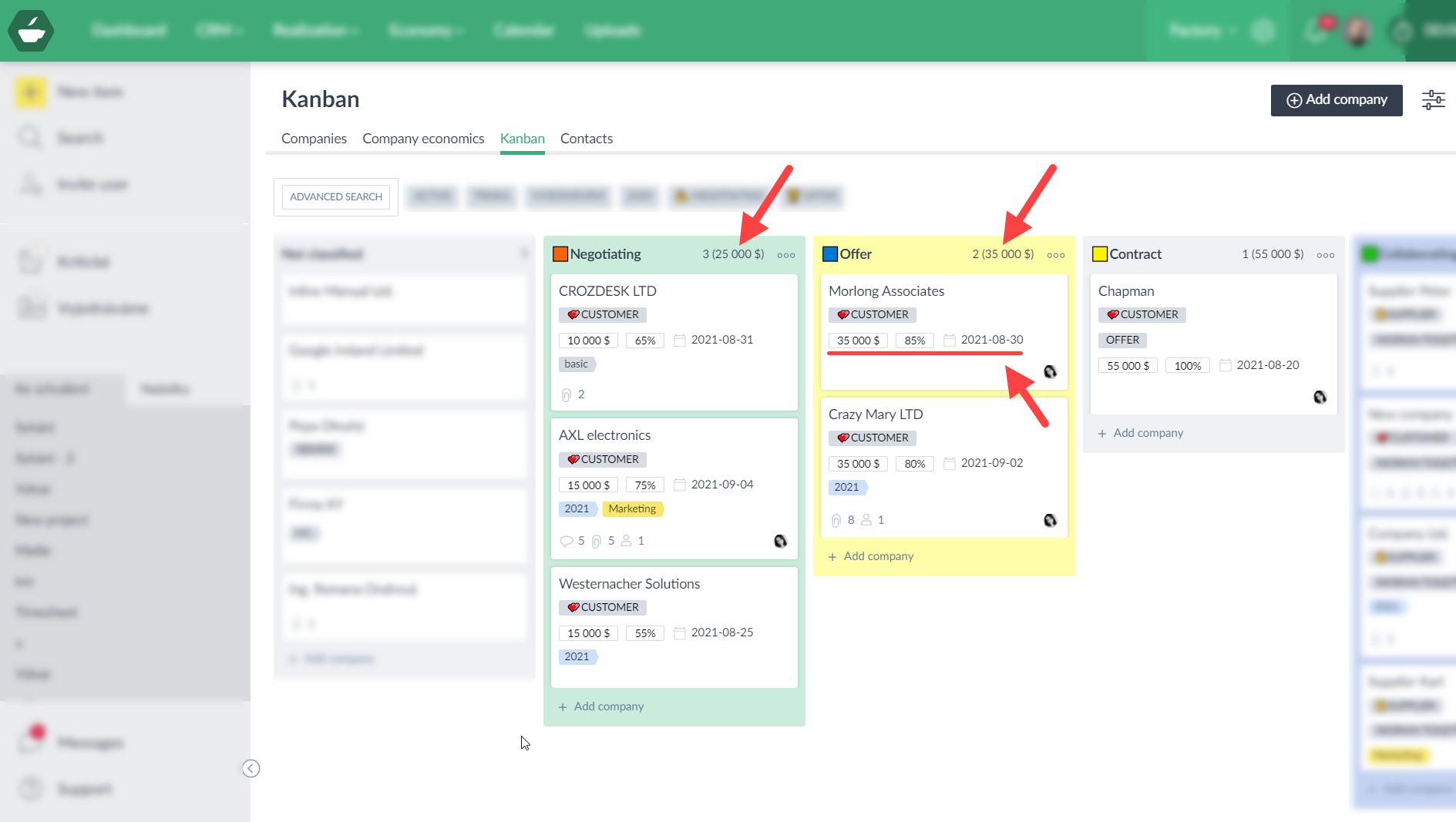 You can set the potential deal value, the estimated deal success or the closing date of the given deal in the company edit form, in the "Properties" tab.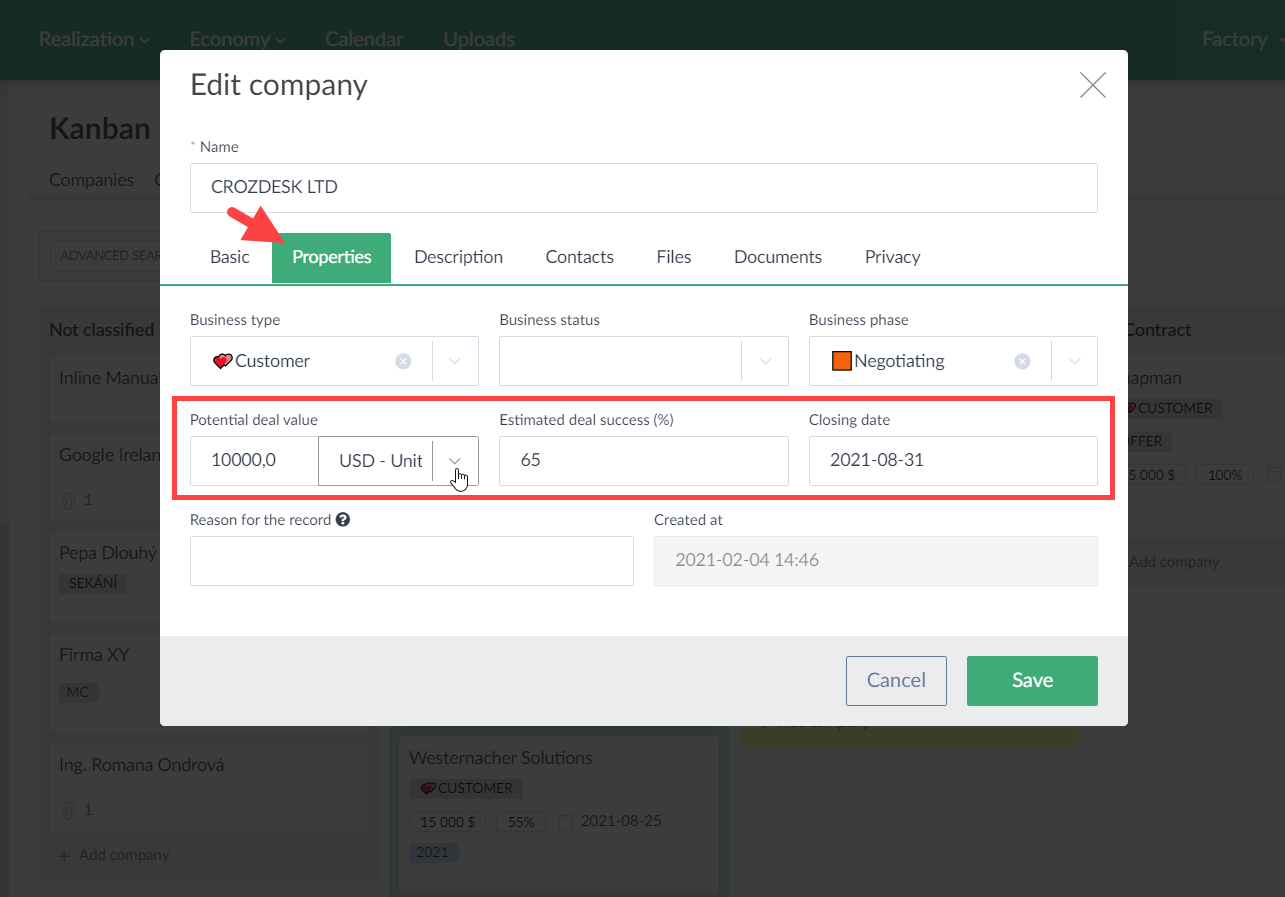 or from the company details page:

or from the table overview of companies, where you can display the "sales" columns:

You can also filter by the deal value or estimated deal success %, in the table view and Kanban: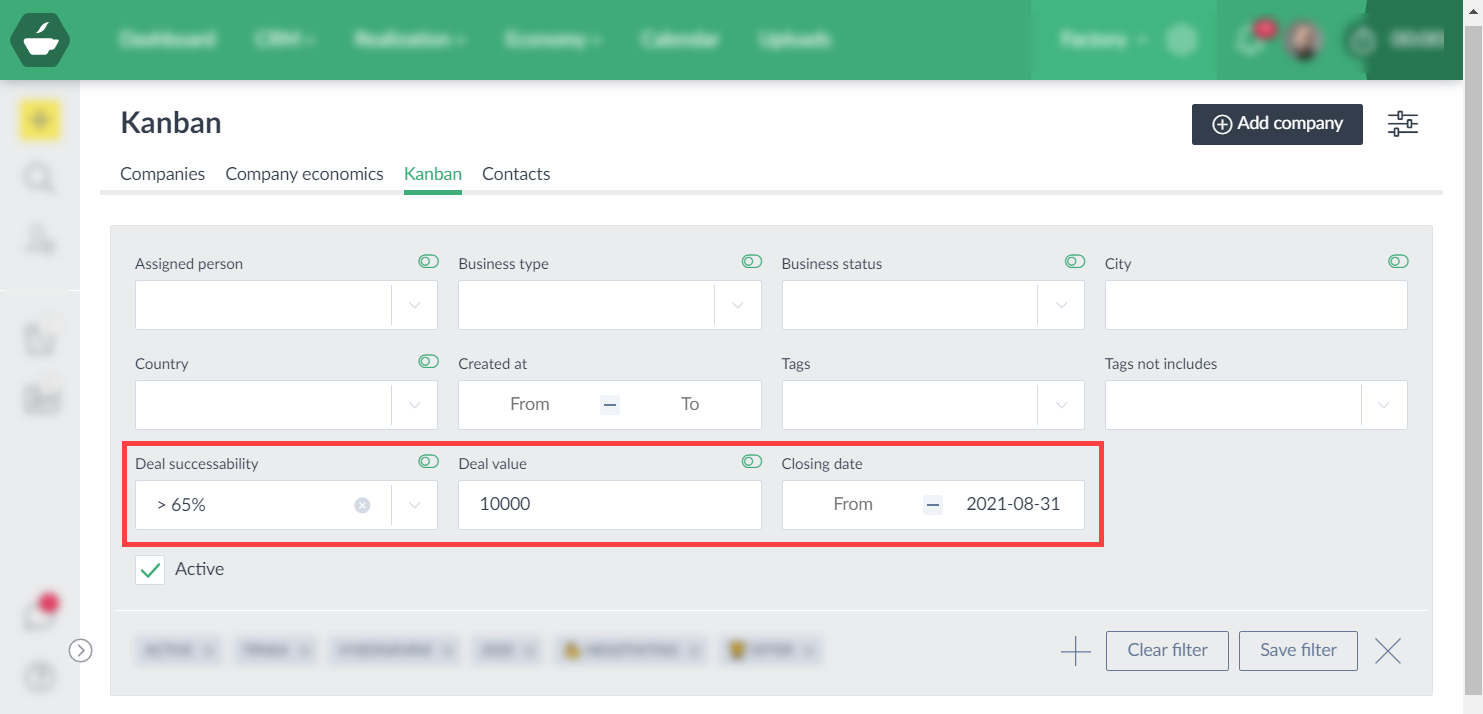 We hope you will like these new features and that they will help you to be a little more efficient.