For example, the new "Team messages" module can be used as a company bulletin board for important messages. It can be a company announcement, voting for a change within the company, etc.
So, for example, if you need everyone on the team to see the message and be able to react to it, either by comment or reaction (like, dislike, etc.), then "Team messages" can definitely come in handy.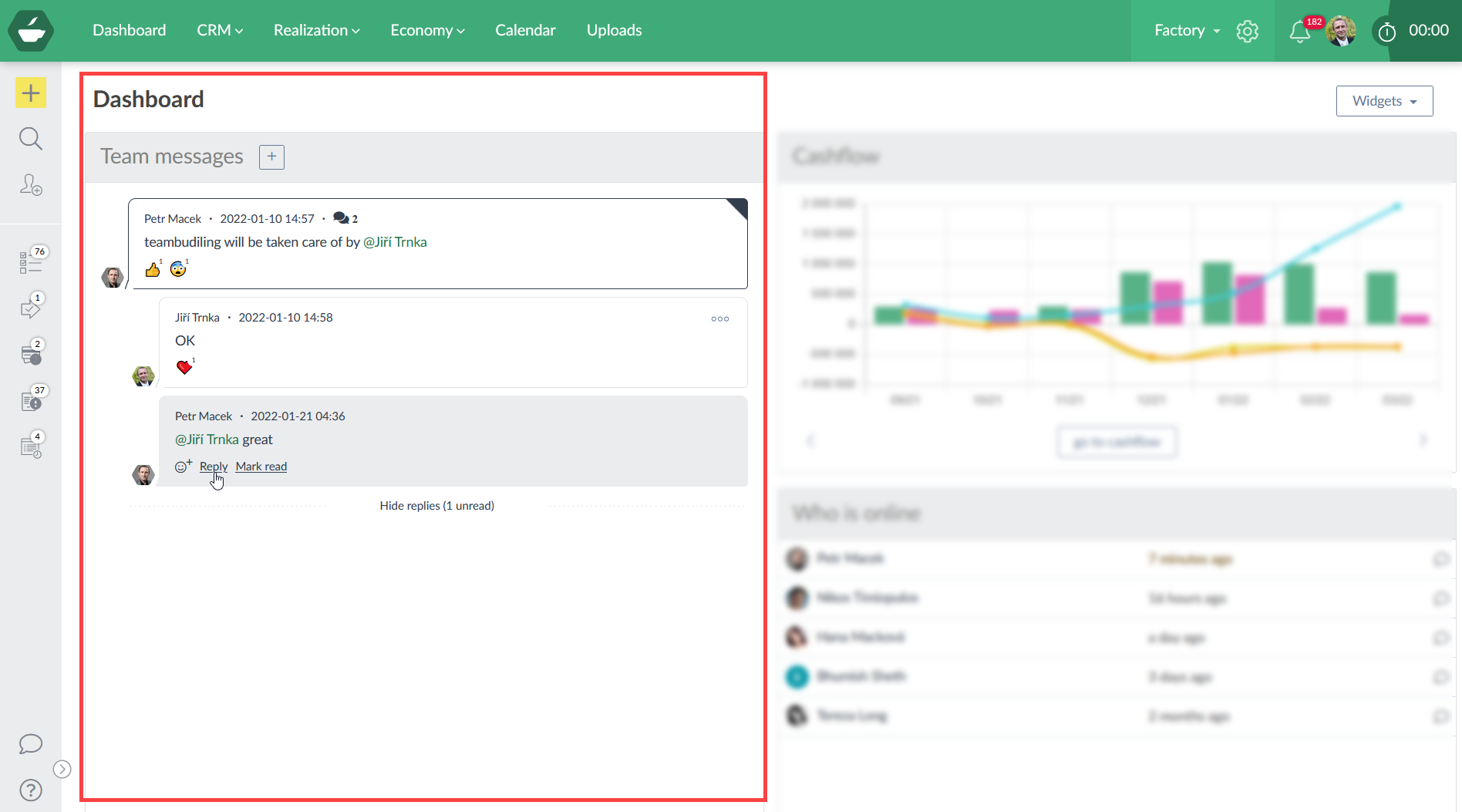 We hope you enjoy this new feature, which will allow you to be more efficient.