You already know from our Caflou Academy that strategic cash flow management is an essential part of managing a successful company. But how to start managing cash flow so that it does not mean additional administrative burden? Take full advantage of automation and the possibilities of information systems. What are the possibilities of using a spreadsheet, such as Excel, an accounting system or a specialized software?
🎓 CAFLOU® cash flow academy is brought to you by CAFLOU® - 100% digital cash flow software
Keep corporate finances under control
Business is an image of its owner and management. Constant search for and elimination of the causes of financial difficulties is a necessary condition for your competitiveness. Think about how you know which employees are of value and who just gets a free ride. Set up productivity monitoring and monitor its decline. Calculate the provided discounts so that you know should they be too high, and therefore not making an economic sense even with increased sales. Evaluate processes to see if they are misconfigured instead of saving you time, money, increasing margins, improving customer experience, and making a vital contribution to customer retention. What you don't give a name to can't change in the future.
A well-set information system will effectively help you keep your finances under control.
With the introduction of systematic monitoring of the economic side of your business, you will find out in advance whether you are likely to achieve the planned profit and not get into financial difficulties. What we measure, we control. Don't be surprised by the circumstances, actively manage your business!
Is Excel enough?
Do you keep an overview of income and expenses in Excel or a similar spreadsheet? Maybe it's sometimes like crystal ball gazing. The further to the future your vision is focused on how much money will be credited to your account on the given day, and, on the contrary, how much your company will have to pay, and whether you will have money for this, the clearer the picture. Good fortune tellers use support tools in the form of memory, notebooks or spreadsheets, where they collect various records of what their accounting system cannot tell them and which help them somewhat sharpen the image in the crystal ball. However, these aids tend to be difficult to maintain, store, and their incorrect or inconsistent use causes poor predictions.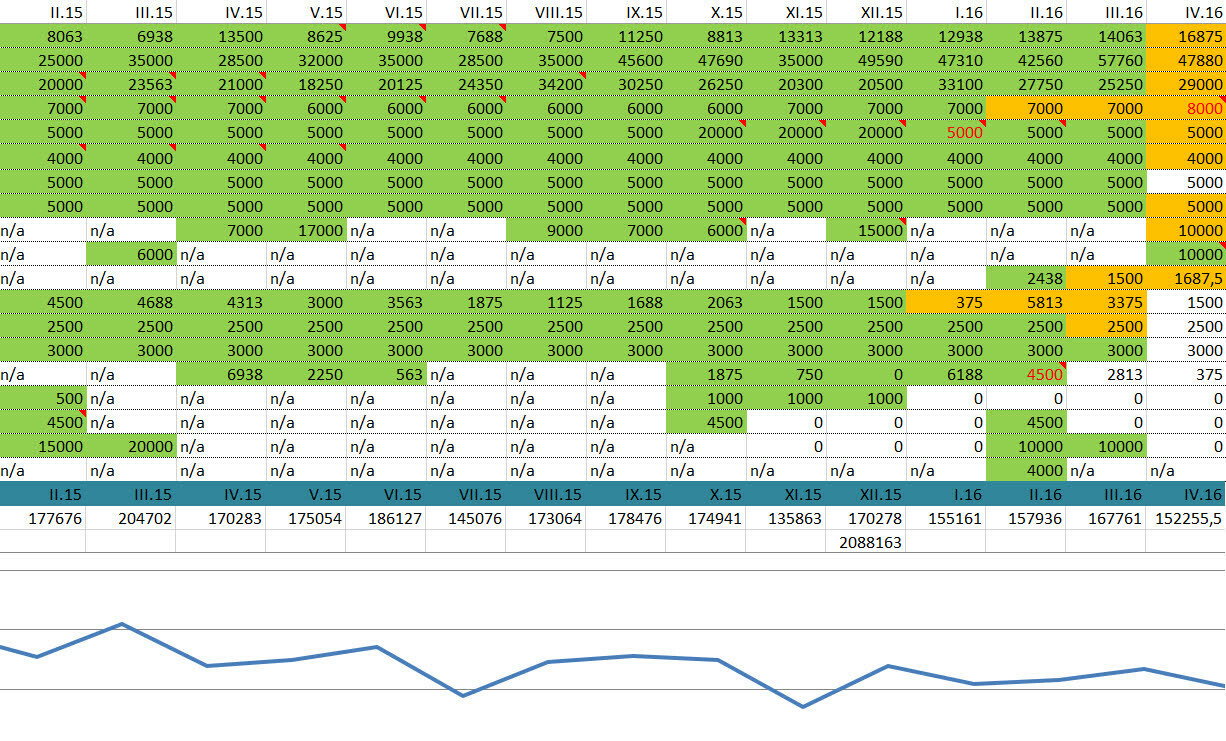 Cash flow in the accounting system
There are information in your accounting system needed for cash flow statements, however, the way to generate a timely cash flow with the right content based on them is very long. Accounting does not work with alternative future developments, it is interested in what has happened, what can already be substantiated by an accounting document.
As each forecast involves a certain amount of uncertainty, it is good to be able to prepare for future situations in the form of scenarios. What would happen if the customer paid later or did not pay at all? Is it necessary to increase the credit or the overdraft limit? Would it be enough to pay a little later, or to keep an eye on timely payment from certain customers? Accounting systems do not know complex modelling.
If you don't use any sophisticated ERP system for invoicing management and account management, or if you are one of the companies the accounting of which is carried out by an external entity and thus do not have access to an accounting software, an effective solution is offered in the form of software tools aimed at small and medium-sized businesses.
Smart solution for cash flow management and planning
Specialized software tools will show you the future development of free cash flow in order to avoid a situation where you find yourself without money to pay your vendors. It allows you to keep a record of expenses and income by the company, by projects and other activities. The big advantage is the fact that you have everything essential right before you.
For example, the online application Caflou, which you can log in to from anywhere without having to download or install anything, offers a quick view of your business, with an overview of clients and business partners always at hand, and the current and planned income and expenses clearly in a graph and a table.
This will allow you to have a true overview of income and expenses over time. You will see income and expenses by companies, projects or categories for the selected time period. You can even plan and estimate future income and expenses. In addition, you can easily export statements, income or expenses to pdf, xls or csv. In the Cashflow statement, you can see how you are doing, overall or from the perspective of each customer or project.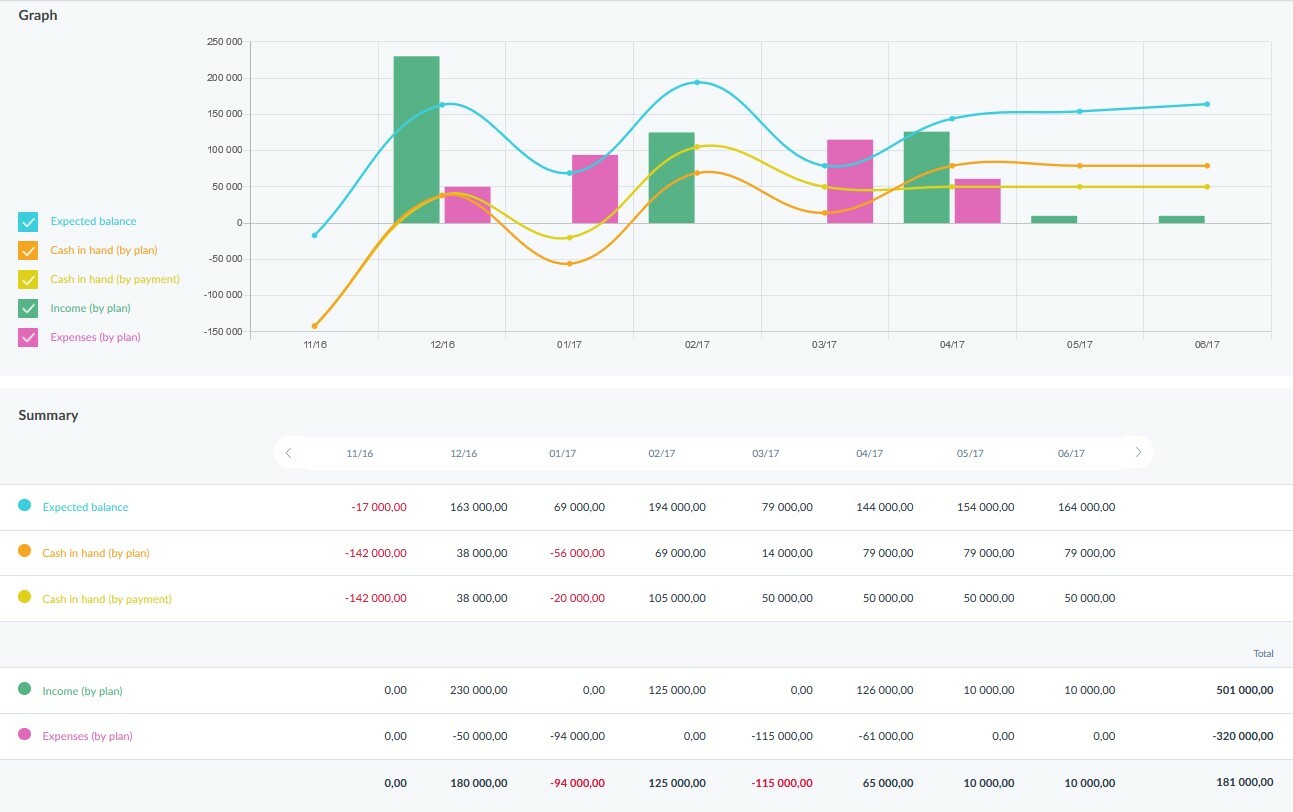 You too, monitor cash flows not only across your company, customers or contractors, but also across projects or tasks.
<< Back to all articles in Caflou cash flow academy
Article author: Pavlina Vancurova, Ph.D. from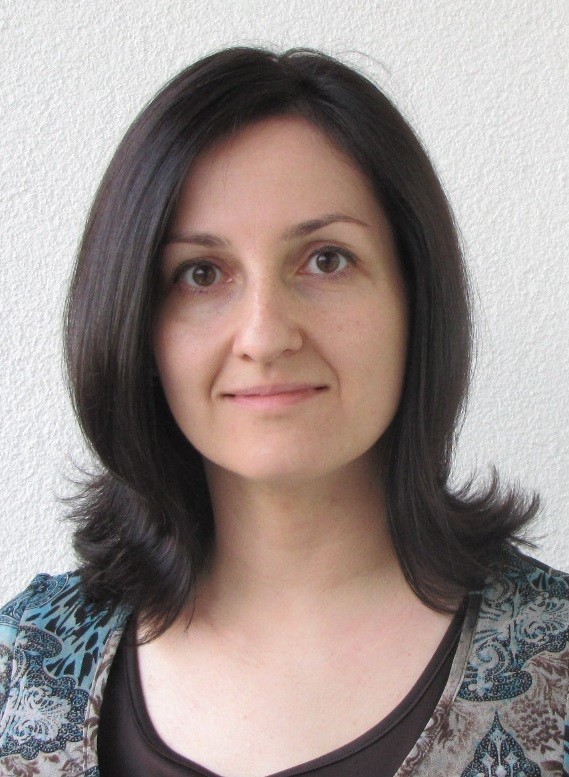 In cooperation with Pavlina Vancurova, Ph.D., specialist in business economics from consulting firm PADIA, we have prepared the Caflou cash flow academy for you, the aim of which is to help you expand your knowledge in the field of cash flow management in small and medium-sized companies.
In her practice, Pavlina provides economic advice in the area of financial management and setting up controlling in companies of various fields and sizes. In 2011, she co-founded the consulting company PADIA, where she works as a trainer and interim financial director for a number of clients. She also draws on her experience as the executive director of an international consulting firm. She worked as a university teacher and is the author of a number of professional publications.