Or how to manage your clients so that you don't lose money.
Contacts are without exaggeration one of the most valuable treasures you have in the company. They deserve excellent care. Do you let them have it?
🎓 CAFLOU® academy is brought to you by CAFLOU® - 100% digital business management software
Satisfied clients bring money to your company. It is therefore highly desirable to take good care of them as well. As is well known, it is easier to receive a new order from an existing client than to start working with a new one. And this relationship is being built with long-term care. Losing track of your clients can complicate your business.
When you start up and are building a business, you usually don't have many clients right away. The first orders come slowly, one often follows the other, so it is not hard to distinguish individual clients. You remember them all, the contacts are stored somewhere in your e-mail or on your phone, you can easily find them and you also have enough space to communicate with them. You know them like the palm of your hand. Just because they are your first. You also value them a lot and you dance attendance on them almost completely.
Then you slowly start growing. You get more clients and suddenly you find out that your mobile and e-mail are no longer enough. So you might start a spreadsheet to keep track of clients and orders. You also realize that working with them is taking you more and more time. Not only the time you spend on the job, but also everything around it: communication, paperwork, records, etc.
As long as you have as many clients as there are fingers on one hand, you easily remember everything. But as soon as their number grows, it starts to get tough. You are expanding your portfolio of services or products. And suddenly your business is getting confusing.
Time also plays a big role. In the beginning, you may remember communication with a client over the last few days. But the more you have, the more confusing the situation becomes.
Do you know what stage of communication you are at regarding which job and client? In what part of the business process? Have you already sent an offer? Has the client already replied? Have you sent them what you agreed on and what you promised? Have they responded? What about the invoice? You turned in the order 14 days ago, did the client get it? And do you remember what you and your client discussed six months ago?
Money always comes first. This is not to diminish the importance of building relationships both with clients and within the company. But without clients, there is no turnover. A company without profit could call it quits soon. Not only poor client management negatively affects cash flow. Forgetting to issue an invoice or reminding a client about an overdue invoice are just some of the many other possible causes.
With tens or even hundreds of clients, even the spreadsheet is no longer enough. Unfortunately, it is too late to look for a systemic solution at such time. It is recommend using a suitable contact control system at the beginning. Since I am a very systematic person, I admit that my client database started with the very first job in the app that is linked to my Gmail account. At the same time, I also keep track of all the contacts I've ever worked with (and not just on orders) in this app. During your business, you also meet with suppliers, business partners, agencies and other entities. Their record keeping and care should not be underestimated either.
So start looking for a suitable system that will make contact management easier for you as soon as possible. There is a plethora of applications that can clearly collect client data: contacts, essential information about cooperation, where and how you found each other, what stage of cooperation you are in, what is the value of the contract, what is the relationship between you and a particular entity, and more, which you can even define yourself.
Contact management is only a partial part of Customer Relationship Management (CRM). In addition to contact management tools, there are also comprehensive CRM systems which, in addition to the client database, also record all communication with a given entity. It can collect all the documents that you exchange with each other. It can automate manual processes, create templates for communication with clients, work with marketing campaigns, email marketing and much more.
The CRM system can be accessed by all those who are in contact with clients at any stage of cooperation. It is an indispensable tool across the entire company activities – from order negotiation and specification to its production or fulfilment, invoicing and after-sales care. CRM systems prevent internal communication errors, whether they are existing clients or potential ones.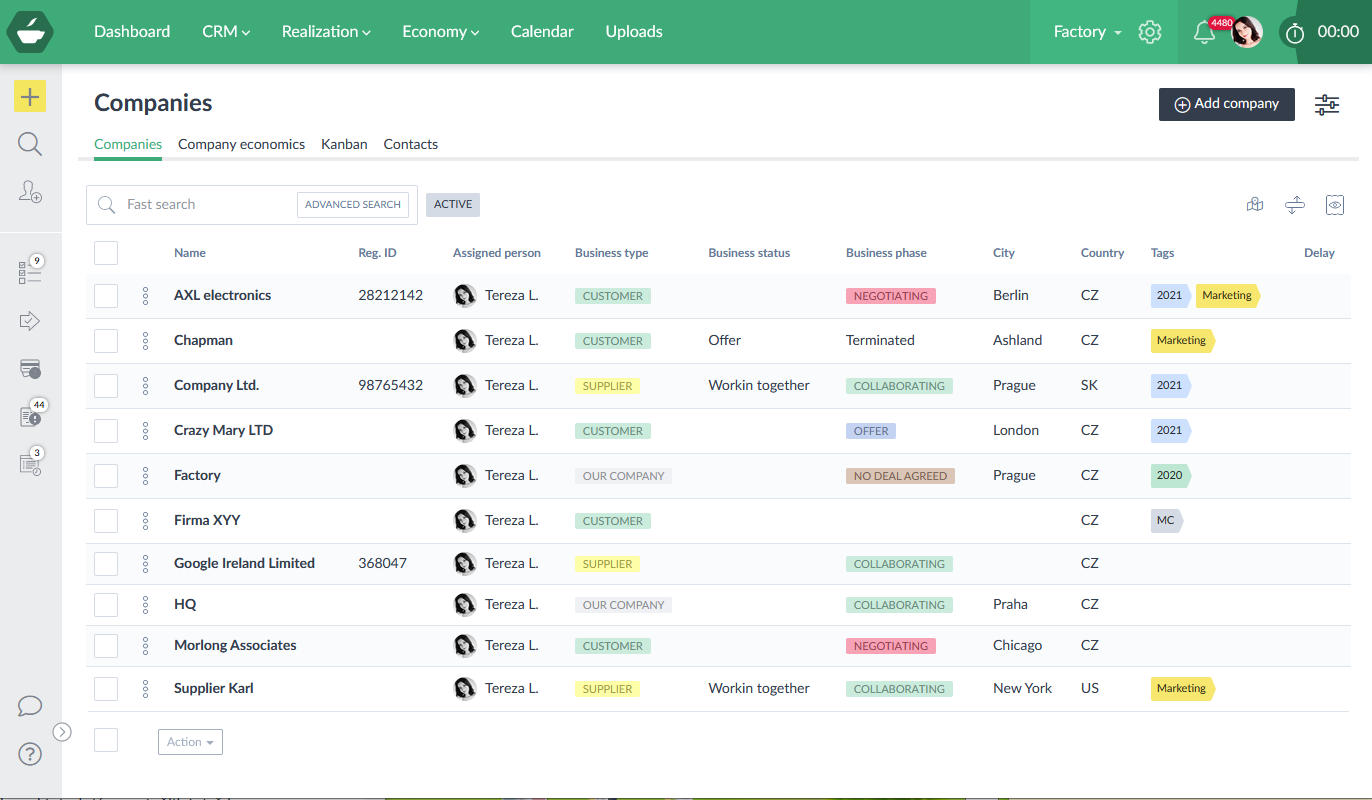 Why should you consider implementing CRM principles?
1. It helps build customer relationships
There is no greater feeling for a client or business partner than when you show your interest and demonstrate a certain level of knowledge about them thanks to the information you stored a long time ago when you first met them. Or save notes about the progress of the job. Or even relevant information from family and private life. The gained loyalty and trust of the client are then the icing on the cake.
2. You better understand customer needs
Gathering information about a client will help you understand what they specifically need and what problems they are experiencing. And you can then offer them your specific tailor-made solution.
3. Your data and contacts are easier to keep and manage
With a large number of orders, clients and business partners, it is no longer possible to work only with spreadsheets. Current CRM systems offer a structured solution in the cloud, which can be reached by anyone you consider relevant to work with the client. Record keeping and data management is very simple, the data should not get lost, and there are clear outputs for everyone involved in the order processing.
4. Automation makes the operation of the company more efficient
CRM systems make it possible to automate selected processes that occur when working and communicating with clients. It is possible to set up data collection directly from web forms, as well as their evaluation and storage. It allows to set up automatic e-mailing for selected types of communication, etc. The time you save with this automation can be devoted to other projects to grow your business.
5. You provide better customer service
Thanks to access to the CRM system, everyone in the company who can come into contact with the client or the order has the opportunity to view client data, which ultimately builds a positive relationship between the company and the client.
💡 The best solution for managing a company is to work with a tool that combines specific modules for managing individual company areas. For example, when the CRM system is connected to the financial module, it monitors the client's payment habits and can also evaluate the client's solvency. Or when you can see the details of a client's job within the entire project at the click of a button, which tracks its time and financial requirements, shows who is working on the job and when, etc.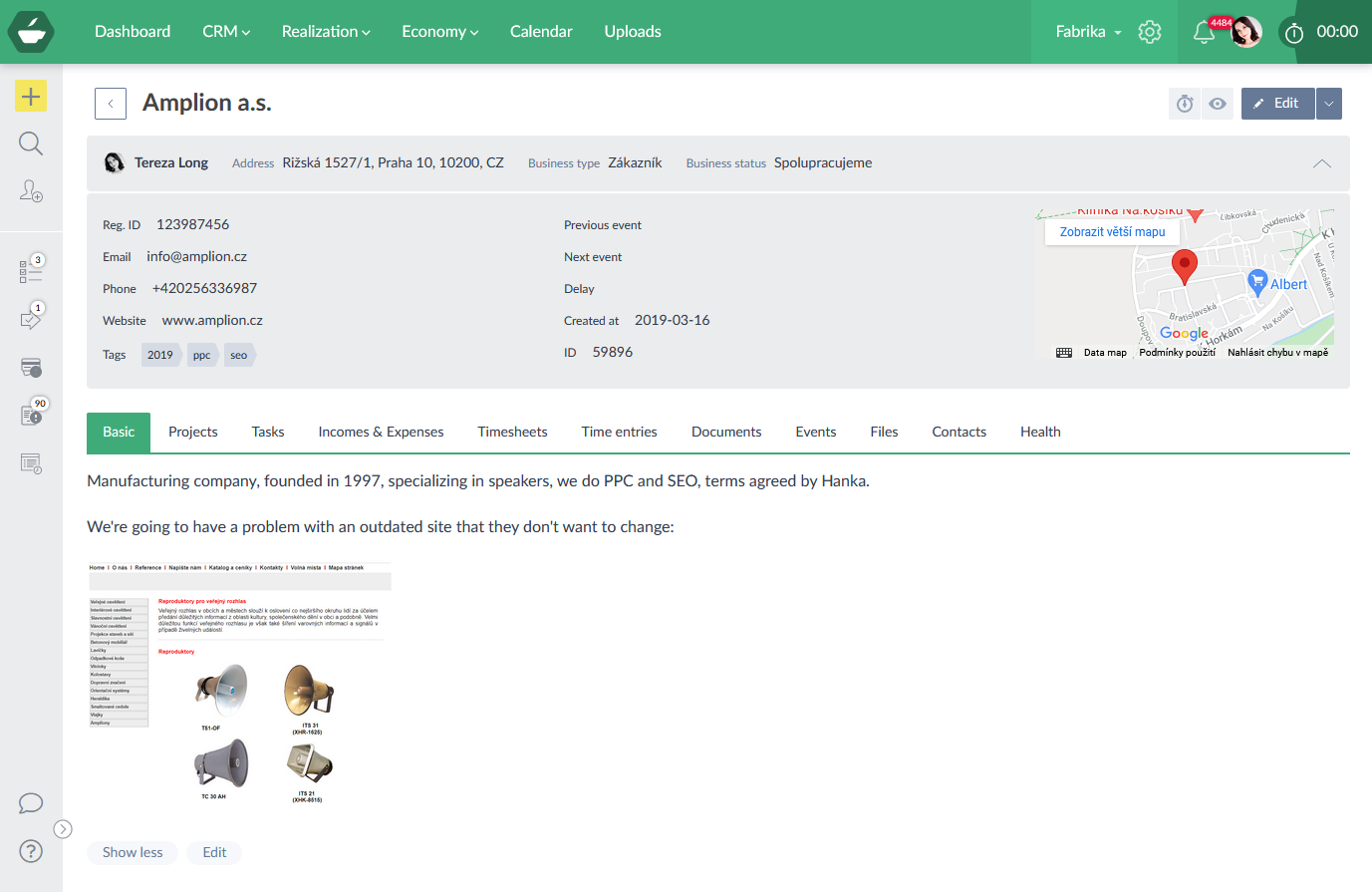 Finally, I would like to mention one more important factor that needs to be taken into account when managing customer relationships.
Contact management is one thing, communication with clients and partners is another. How you manage your contacts and how you store data is just a tool that makes managing your communication with clients easier and more arranged. How the actual communication with them takes place, in what spirit, in what way, what tonality it has, what language you choose, how you set up processes and standards for dealing with specific situations, etc., is a topic for another time. However, both of these have their place in the company and in building relationships with clients and business partners. Keep it in mind.
And what about you? How much importance do you place on managing your business contacts? And how much importance do you place on communicating with them? What is your CRM system?

<< Back to all articles in Caflou Business Management Academy

Author of the article: Ing. Michela Tréglová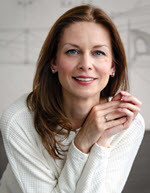 In cooperation with Mrs Michaela Tréglová, a specialist and consultant in efficiency and simplification of work for entrepreneurs, we have prepared Caflou Business Processes Academy.
The goal of the Academy, as well as Michaela's work, is to save your time and teach you to use procedures and tools that will make your business easier and more efficient forever. Simply put, to transfer chaos into order.