Cash flow is the lifeblood of any company. Without money, your business will die. The most common of all the reasons why companies go bankrupt is insufficient money income. So, it's definitely worth keeping your cash flow under control.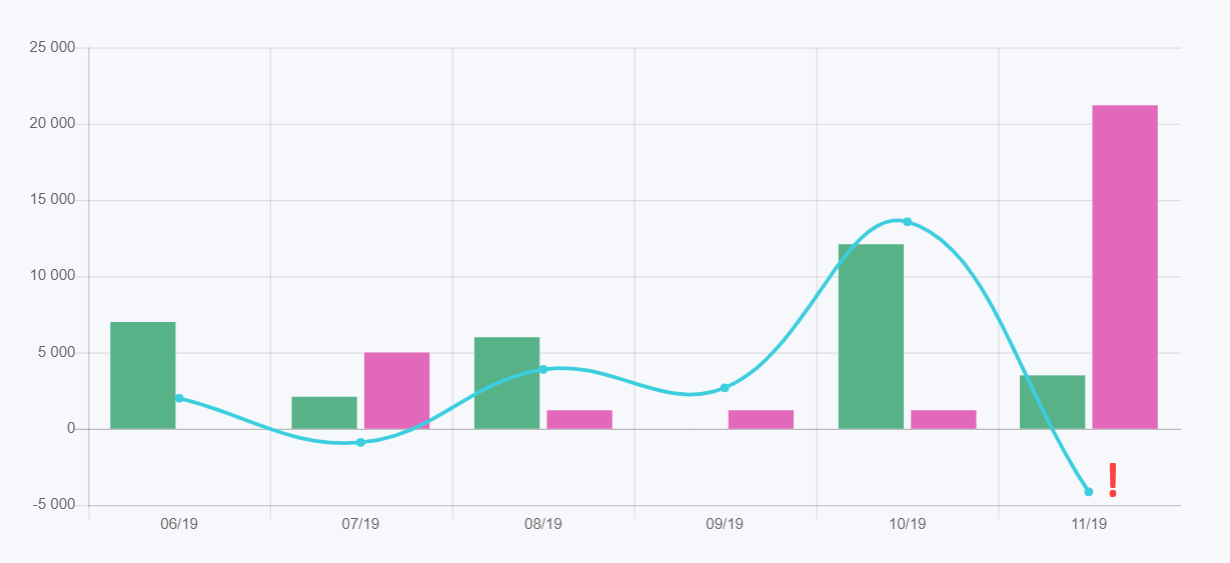 🎓 CAFLOU® cash flow academy is brought to you by CAFLOU® - 100% digital cash flow software
Actively manage your cash flows
Tracking a bank statement does not necessarily mean keeping a company's cash flow under control. In order to effectively manage your company's expenses and income, you need to anticipate looming shortages of money before such a situation arises. The effort and time spent managing cash flow is more than worth it. You can more easily monitor the payment of received invoices and other liabilities of the company at the time when they need to be paid. You can plan the development of the company and investments that will not ruin you due to lack of funds. Information on sufficient cash flow is also necessary when repaying credits and meeting bank conditions.
Plan cash flow in advance
Preliminary budget of revenues and costs is determined by almost all companies. However, this plan usually does not correspond to the time the money is credited to the company's account or the payment dates. Every entrepreneur should have their own plan of income and expenses. Base it on the expected maturity dates of invoices, the payday and the date of rent payments, credit repayments and other expenses.

Plan not only the probable development of cash flow, but also its pessimistic variant where not everything goes as planned. You don't receive enough orders, the performance of the order takes longer than expected, the delivery of material is delayed and that which is available from another supplier is more expensive, you are slowed down by machine downtime, etc. Plan to pay only the necessary expenses in the pessimistic variant. Or think about deferring payments to those business partners who will understand and allow it beforehand.
💡 Have you already tried CAFLOU® - the 100% digital cash flow software ❓
How do you know that a company is really successful?
"Mr. Accountant, you said we made money. So, where's the money?" Do you know this conversation between an accountant and a business owner? Does it sound familiar? The company's ability to make money is a basic condition for its survival. You think: "If I have profits, I have to have money, too." Unfortunately, that is not the case. Profit and money are two different things. Many entrepreneurs will tell you that a company can be profitable, but will fail due to a lack of money.

Take, for example, a company that shown a profit of 3 million at the end of the financial year. The income statement will not tell you that in the first eleven months, they barely managed to cover their costs with their earnings. Only in the last month of the year did successful sales bring higher revenues, which led to a positive economic result of 3 M. The company ended up making a profit thanks to the issued invoices, but they will not be paid until the beginning of the next year.

Profit is an accounting category, it does not reflect the need for money during the normal operation of the company, when it is necessary to cover the daily expenses of the company. Cash flow is the most important indicator of the economic success of any company. So, manage and plan your cash flow to keep your business off going downhill.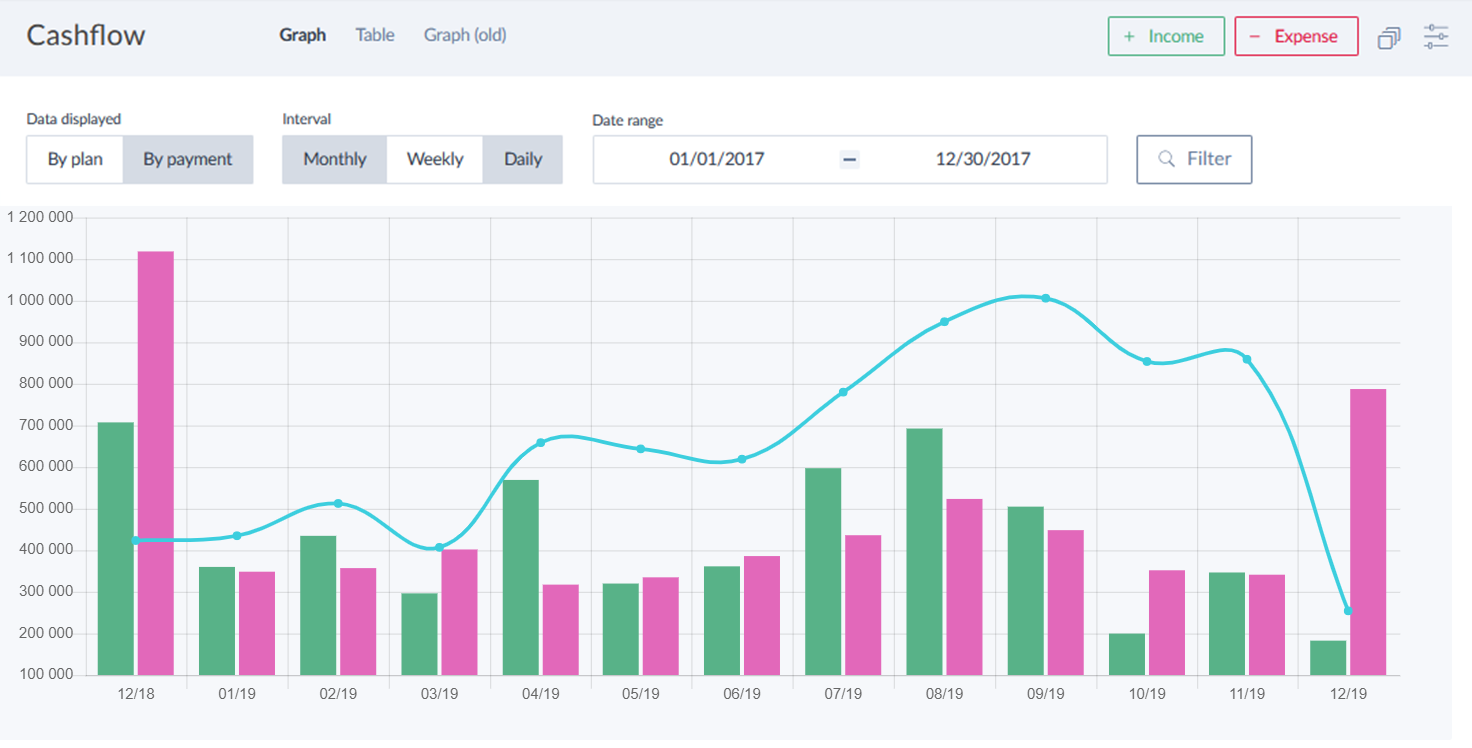 << Back to all articles in Caflou cash flow academy
Article author: Pavlina Vancurova, Ph.D. from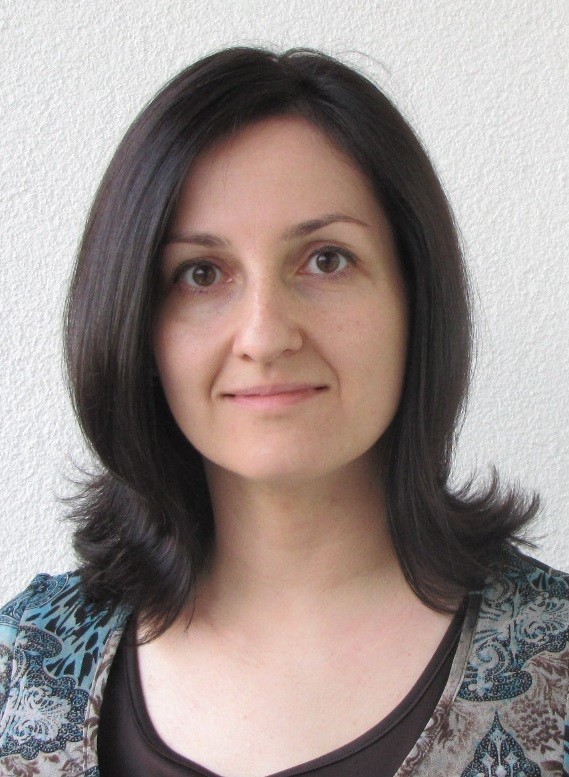 In cooperation with Pavlina Vancurova, Ph.D., specialist in business economics from consulting firm PADIA, we have prepared the Caflou cash flow academy for you, the aim of which is to help you expand your knowledge in the field of cash flow management in small and medium-sized companies.
In her practice, Pavlina provides economic advice in the area of financial management and setting up controlling in companies of various fields and sizes. In 2011, she co-founded the consulting company PADIA, where she works as a trainer and interim financial director for a number of clients. She also draws on her experience as the executive director of an international consulting firm. She worked as a university teacher and is the author of a number of professional publications.