The principles of good project management presented here are the foundations on which good project management practice is built. Following these principles is a necessary condition for successful project management. Successful project management is a prerequisite for sponsors, clients, customers and other parties involved to gain value from project outputs.
🎓 CAFLOU® academy is brought to you by CAFLOU® - 100% digital project and business management software
1. Use project management to manage projects.
Use the right techniques and tools for the right purpose to maximize benefits. For example, you can use a screwdriver handle to nail a nail, but it's definitely better to use a hammer.
The applicability of some project management tools and techniques outside the project context doesn't mean that project management is applicable always and everywhere. Conversely, the fact that project management "borrows" extensively from general management doesn't mean that general managerial knowledge and skills alone will be sufficient for successful project management.
2. The project exists to deliver the products.
Each project is expected to deliver a useful product to the funding organization. It can be a physical product, document, service or result. Processes, tools, techniques, etc. are only the means to achieve this goal – i.e. for the project to deliver the products it is supposed to deliver: having the required scope and quality, on time and within the required budget, with risks under control and enabling the use of these products to achieve the required benefits.
The result counts. Processes, tools and techniques should help us achieve this result as efficiently and effectively as possible. However, we don't implement the project to use processes, tools and techniques. They shouldn't become the purpose of the project or stand in the way of delivering products – of course, as long as we comply with the law and behave ethically.
3. Every project should have a rationale (business case).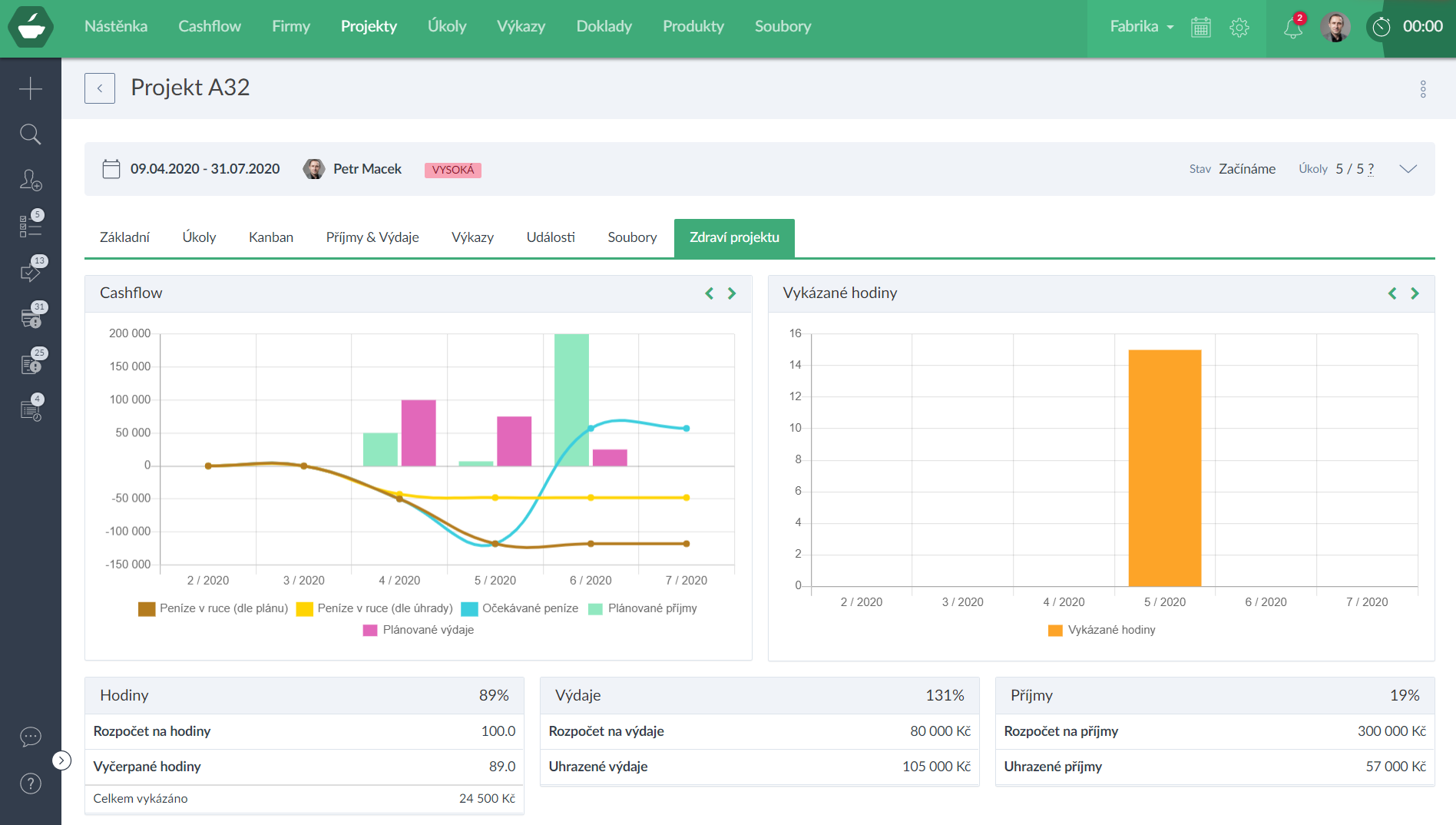 When first discussed, many project proposals seem like a great idea. By devoting time to creating business case that clearly describes the rationale for the project, we make sure we don't waste resources on project ideas that don't prove their worth.
Therefore, no project should start without a business case. No business case = no project. A viable business case is one where the expected benefits clearly outweigh the expected costs, risks and negative "benefits". These are mostly estimates and can be tangible or intangible.
To confirm the continued viability of the project, it is necessary to continuously evaluate the business case throughout the project life cycle. If the business case loses viability, it is either necessary to re-evaluate the project so that it regains a viable business case or to terminate it. The Project Sponsor owns the business case and is responsible for the justifiability of the project. The Project Manager is responsible for the day-to-day management of the business case, for example for assessing the impact of potential changes, other issues and risks on the business case, as well as for taking follow-up action as needed.
4. The project must be duly authorised to be successful.
A project without proper authorisation is unlikely to obtain the resources needed to deliver the expected outputs. A project without proper authorisation will waste time and energy obtaining the resources it needs.
Therefore, each project must be formally authorised by a level of management corresponding to the resource needs of the project. The greater the needs, the higher the level in the organization that is to authorise the project. Resources include tangible things like finances, people, equipment and materials, as well as intangible things like management attention and support.
5. Clarify roles and responsibilities.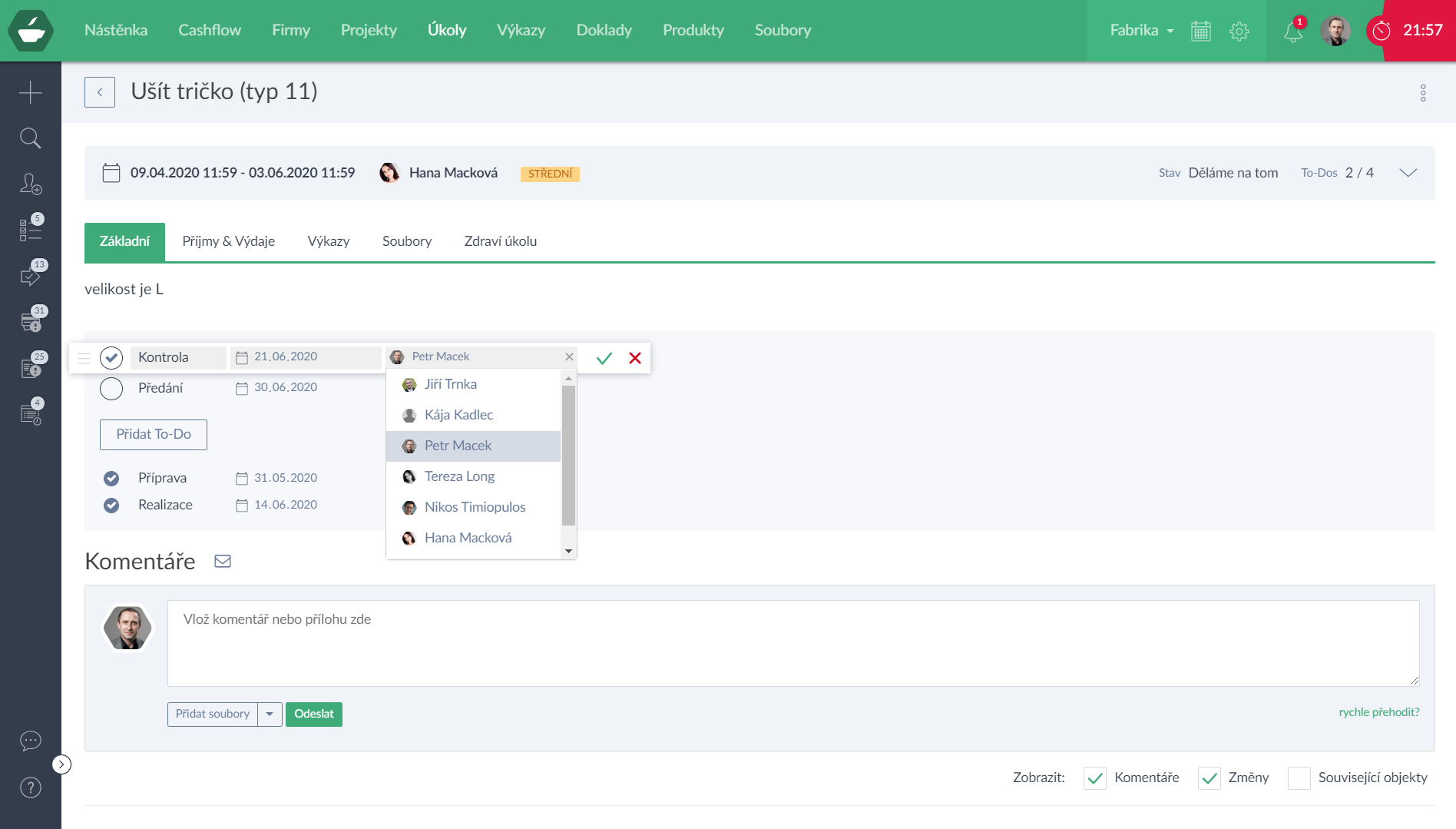 All members of the project management team and other relevant parties involved must have clearly defined roles and responsibilities that allow them to act efficiently and cost-effectively.
The members of the project management team must know their responsibilities and the responsibilities of other relevant parties involved, be aware of them and carry them out to the best of their abilities. The task of the Project Manager is to ensure this and the task of the Project Sponsor is to support it and lead by example. For example, the Project Sponsor (or other members of the Project Steering Committee, if any) should provide adequate resources. The Project Manager is responsible for (a) alerting to the impact of receiving inadequate resources and (b) identifying alternative procedures that may be possible with fewer resources.
6. Allow people to act within defined boundaries.
Make sure that the people working on the project have, on the one hand, enough freedom to perform the assigned work to the best of their abilities, but on the other hand they know exactly when it is necessary to escalate. Also ensure that escalation paths are clearly defined and functional. Avoid micromanagement.
In this way, you ensure the effective use of the skills, abilities and knowledge of the people working on the project.
7. Have a plan and be prepared to change it – in a controlled way.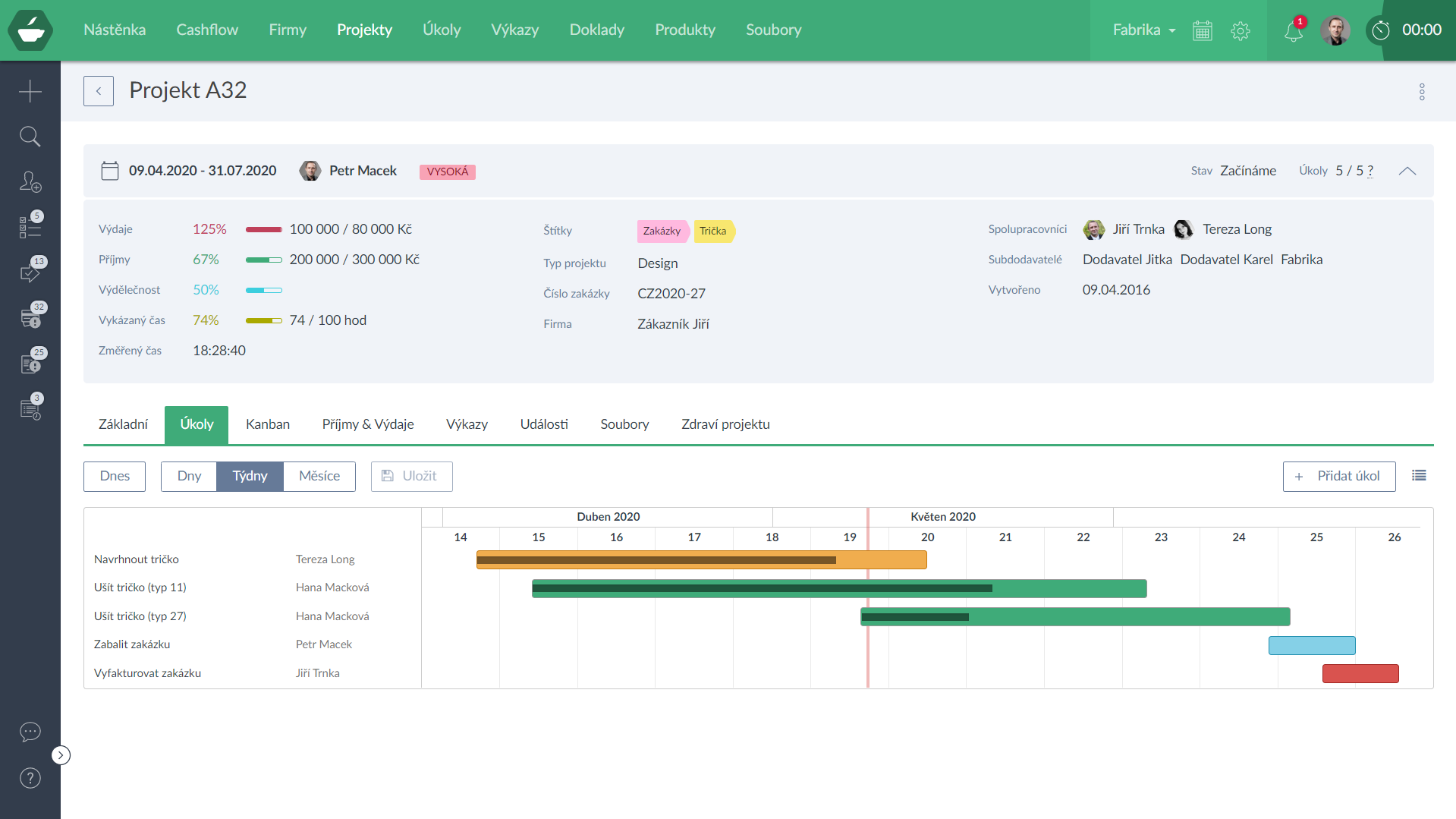 We need a plan to know when, by whom and how many things need to be done on the project so that we can control the progress of the project in relation to that plan. On the other hand, change in the project is inevitable and uncontrolled changes are one of the biggest destroyers of projects.
Therefore, every project needs a plan to ensure that resources are used efficiently and that we are heading where we want to. The plan must be sufficiently documented and distributed to the relevant parties involved and must include:
Scope, schedule, costs and responsibilities defined at the appropriate level of detail according to project size, complexity and phase as well as the used product delivery life cycle (e.g. agile vs. waterfall approaches).
Success criteria defining how the project will be assessed and evaluated.
A defined process for dealing with uncertainty in defining the scope of the project and products and with changes to the plan. Even if you use agile approaches that welcome change, change must be managed to be beneficial.
Once you have a plan, use it to evaluate the project's performance in relation to it. The plan needs to be maintained and updated accordingly in response to changing conditions. This includes changes to the plan, if necessary, so that we can respond adequately to the change. Such changes must be managed.
Progress evaluation must be frequent enough to make sure that the project continues according to plan and ultimately achieves its purpose.
8. Plan gradually and manage in stages.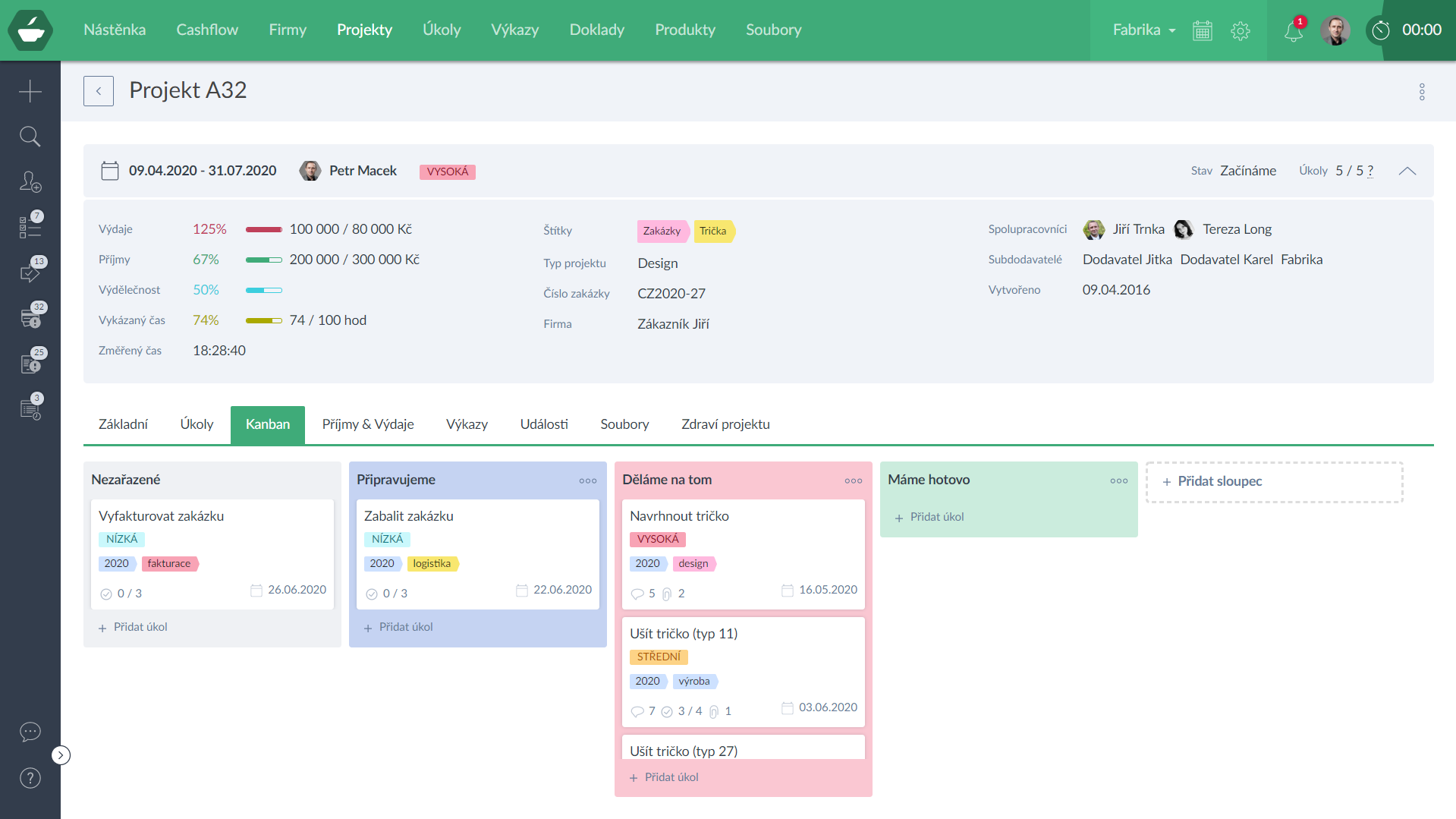 Uncertainty is a key element of projects. A project is something we have never done before (although we may have done something similar). Therefore, trying to plan everything in advance would lead to too many alterations during the project. It is better to plan gradually: start with framework planning. Divide your project into manageable parts – phases, work packages, and also releases or iterations if necessary. Then gradually create plans of lower levels as needed, depending on the progress of the project, lessons learned, etc.
When the end of the phase is approaching, evaluate it and plan the next phase according to the results and experience from the one ending. You can have as many phases as you want, but there should be at least two (since having only one would mean that you have to plan the whole project in detail in advance, which is not a good idea – unless it's a very small and simple project).
9. Keep learning.
Learning from the experience of others allows you to use good/best practice and avoid repeating the same mistakes. Learning new lessons helps your organization continually improve.
Therefore, learn and use relevant lessons from other projects and day-to-day operations. Also, pick up the experience you gain, learn from it, and pass it on to others in your company who can benefit from it.
It also means that you need to have a lessons learnt repository in your company available to everyone involved in project management. This repository needs to be continuously updated with new lessons and should have a clear owner who takes care of it.
💡 Do you know CAFLOU®? CAFLOU is a 100% digital business and project management system which lets you manage the performance and economy of your company, team and projects, even remotely.
10. Adopt, tailor and adapt.
Each project is unique. The way a project is managed must reflect this in order to ensure the efficient use of resources, efforts, etc.
So make effective use of available best and good project management practice. Adopt best/good practice, tailor your approach to project management and adapt it to the needs of your project. The processes, methods, tools, techniques, etc. used to manage the project must reflect its size, complexity, etc.
<< Back to all articles in the series Caflou Project Management Academy
Note: This article is based on the Project Management Guide, which is available here as a free e-book under the Creative Commons Attribution 4.0 International (CC BY 4.0) licence defined here and here. Some changes were made compared to the original text.
Author of the article: Stefan Ondek, PMP

Stefan Ondek is a project management professional. He is the founder and managing partner of POTIFOB, a group of training and consulting companies helping people and organizations manage their projects, programs, portfolios, changes and IT well. So far, he has personally trained over 3,000 professionals from more than 20 countries in project management.
Stefan is the author and reviewer of several publications related to project management. For example, he is one of the authors of the PRINCE2® 6th Edition Foundation certification exam, a voluntary proofreader of PMI® PMBOK Guide® 6th Edition, PRINCE2 6th Edition, The Standard for Program Management 4th Edition and the chief proofreader of the 1st Slovak version of the PRINCE2 5th Edition terminology dictionary.
Stefan holds various certificates including PMI PMP®, PRINCE2®, PRINCE2 Agile® and Agile Scrum Master Approved/Accredited Trainer, PRINCE2 and PRINCE2 Agile Practitioner, Agile Business Professional, Product Owner and Scrum Master, ITIL 4 Foundation, ITIL 4 DPI and other.
PRINCE2®, PRINCE2 Agile®, ITIL®, MSP®, MOP®, P3O® are registered trademarks of AXELOS Limited. PMI® and PMP® are registered trademarks of Project Management Institute, Inc.