For better or worse, there are almost too many remote team management tools in the market now.
And while it's great to have options, too many can be overwhelming. Comparing different tools and trying to understand which is best for your team is a challenge on its own.
🎓 The Caflou series "How to manage a company and a team remotely" is brought to you by CAFLOU® – business management system which is used to manage the performance and economy of your company, team and projects, 100% digitally, even remotely.
So, to help you out, we've put together a rundown of the different types of remote team management tools. We sorted the tools into their respective categories and have discussed some specific, popular tools for each category.
But before you explore the different options, it's crucial to discern…
Which remote team management tools do you need?
The remote team management tools that are best for your team depend on:
The size of your team
Your team's day-to-day tasks
Your workflows and the structure of your projects
Your budget
For example, if you're a small, agile team, you might only need collaboration, video conferencing, and simple project management tools. However, if you have a bigger team with multiple functions, you might need a larger tech stack or an integrated suite of team management tools.
The 7 best remote team management tools
1. Video conferencing tools
Video conferencing tools help team members collaborate remotely, which is vital for conducting meetings and performance evaluations. However, these tools can be used for more purposes, like hosting virtual lunches, team building sessions, and in-house webinars.
When evaluating video conferencing tools, some factors you might want to consider are:
If there is a free plan - and how generous the limits are
Recording features
Moderation and admin features
Attendee limits
Cost of paid plans (and a comparison of the core features)
Zoom and Google Meet are two of the most popular video conferencing tools with generous free plans.
Zoom
Zoom was crowned as the most popular video conferencing tool, beating out worthy contenders like Microsoft Teams and Google Meet.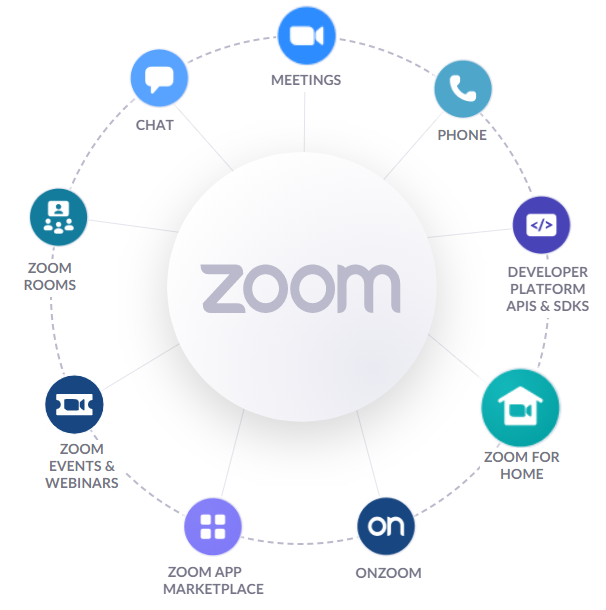 Zoom's popularity has been frequently questioned because there are more feature-rich, secure options in the market. But, the application remains widely used. It's simple, easy to use, and has a generous free plan.
Zoom's free plan offers:
Unlimited meetings
Maximum meeting duration of 40-minutes for group meetings.
100 participants per meeting
A 30-hour time limit for 1:1 meetings
49 people on a screen
Private and group chats
Google Meet
Google Meet used to be an exclusive video conferencing tool for users of Google's G Suite for Business. Fortunately, the plan is now available for free to all Gmail users (with some limitations). The free plan that comes with Gmail offers:
24 hours of 1:1 video calls
60-minutes maximum duration for group meetings
100 participants per meeting
Chats
2. File sharing tools
File sharing tools are vital for team collaboration and productivity. It's important to choose file-sharing software that is reliable, secure, and easy for your team to use.
Modern file-sharing tools are cloud-based, and the best ones sync across all your devices, seamlessly integrating your essential data.
Dropbox and Google Drive are two of the most popular file-sharing tools. They're both versatile, reliable, and secure solutions.
Dropbox
Dropbox is a leading file-sharing tool with enterprise-grade security and advanced collaboration features. Dropbox has shared spaces for teams to collaborate seamlessly, and the application even lets you create Microsoft and Google Docs natively. The platform's various third-party integrations also make it incredibly versatile.
Dropbox has a generous free 'basic' plan with:
2GB of storage
One user seat
Multi-device password syncing
An allowance of up to 3 devices
The paid plans start at $10/month for the Plus plan with 2TB storage and one user.
Google Drive
Google Drive offers one of the most generous storage limits on its free plan - 15 GB shared across Google services. One of the core advantages of using GDrive is that it integrates with Google's productivity apps, including Google Docs, Sheets, Slides, etc. Moreover, collaboration and sharing are seamless.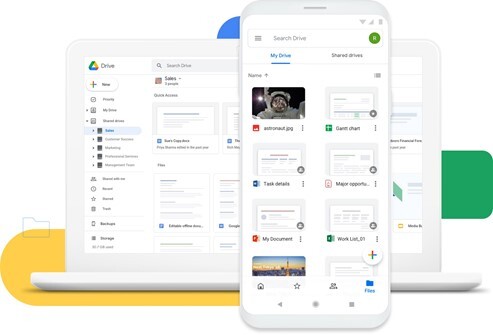 If you're looking to upgrade from the free plan, your options are:
3. Calendars and scheduling tools
Scheduling tools help your team members collaborate better by discovering optimal meeting times when everyone is available. You can use these scheduling tools to view employees' calendars and schedule meetings at specific slots by verifying each team members' availability.
When searching for a scheduling tool, you should keep your use case in mind and vet each softwares' free features. Some scheduling tools offer more advanced features, such as trends analysis, which you may or may not need.
Calendly
Calendly is one of the most well-known and popular scheduling tools. With Calendly, team members can view your availability and book a meeting by picking from different time slots.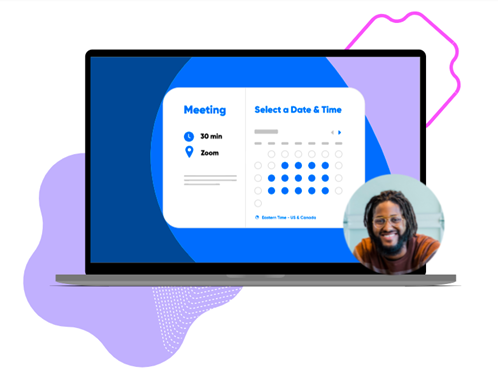 Calendly syncs with your existing calendar, such as Google Calendar or Outlook, and determines your free slots. You can then tell the app which type of meetings you're available for (e.g. 30-minute sessions).
One of Calendly's best selling points is how easy it makes scheduling meetings with clients. Members outside your organisation can view your calendar with an external link and book a slot with you.
4. Time tracking tools
Time tracking tools help teams stay productive by monitoring the time they spend on each project. The market for these tools has expanded significantly, and you can now find time tracking tools with various features. For example, some tools come with custom hourly rates, reporting features, and billable settings.
Some time tracking tools include employee monitoring features, which aren't ideal for your remote work culture. These tools take screenshots and track keystrokes to monitor employees, discouraging trust and harming workplace relationships. We do not recommend enabling these features.
Toggl Track
Toggl Track is one of the most popular time tracking tools, known for its simplicity and ease of use. The app's generous free plan offers unlimited time tracking for up to 5 users and more advanced features like idle detection and automated triggers.
Toggl Track's basic plan starts at $9 per user and includes more robust features such as billable rates and 'favourite time' entries.
Other worthy mentions
Some other time tracking tools you might want to check out are:
My Hours - ideal if you need a powerful solution with detailed reporting features.
Harvest - great if you need a time tracking tool with invoicing features.
5. Project management tools
Project management (PM) tools help teams collaborate better, streamline workflows, and efficiently track their progress. Some project management tools are feature-rich and integrate various important workflows, while other tools are more niche with a simpler offering.
The best project management tool for you will vary based on your team's needs. Let's take a look at a simple project management tool (Basecamp) and a more feature-rich one (Caflou) to see how the offerings differ.
Basecamp
Basecamp is a popular PM tool with a simple, intuitive interface. The platform offers the following core features:
Project boards and to-do lists
File storage and document sharing
Schedules
Team member tagging features
Unlike most project management tools, Basecamp charges a flat fee for your entire team (rather than a per-user rate). It costs $99 a month, and you can try it out free for 30 days.
CAFLOU
CAFLOU is a fully integrated business process management software that includes project management and team collaboration features. CAFLOU lets you organise your team's workflows, track and manage projects, and manage business activities at scale.
CAFLOU's plans start at $11 per month per user, and the cost per user decreases as you add more team members. You can also try CAFLOU out for free with the Turtle plan.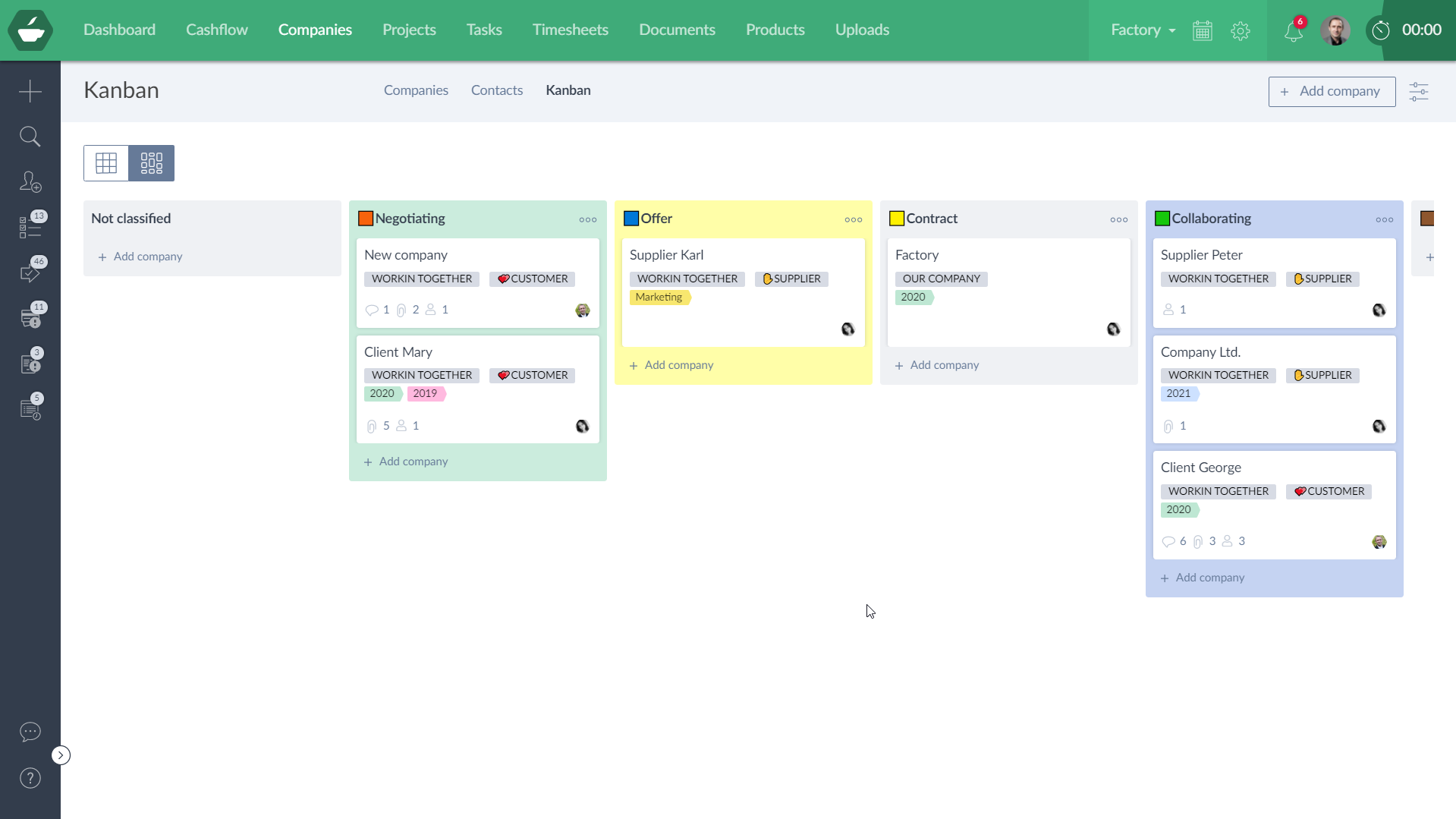 6. Remote team collaboration tools
Remote teams can't function without clear collaboration. Your team members can't collaborate effectively unless they have the right tools to communicate.
And this is why collaboration tools like Slack have become staples in remote teams. No more endless, lengthy email threads and tedious, mismanaged collaboration.
Depending on your teams' needs, you might only need a simple collaboration tool with channels, messaging and voice messaging features, and conversation threads. Otherwise, you might need to spring for a more advanced, feature-rich pick.
Slack
Slack is one of the best collaboration tools for remote teams. It offers instant messaging, threading, advanced searches, and secure file transfers, and the platform integrates with many other popular tools, such as Trello and Google Docs.
Other worthy mentions
Rock - it has a generous free plan, and the tool also comes with project management features.
Microsoft Teams - a more advanced, feature-rich collaboration tool with various integrations and team management features.
7. Expense management software
Expense management software is one of the most valuable tools for remote team management. The software helps your finance team itemise expenses, manage shared expenses, arrange a reimbursement, create expense reports, etc. The software minimises the risks in expense management and streamlines the process.
Zoho Expense
Zoho is an advanced software suite that includes a CRM, accounting software, and an invoicing solution. Its expense management software is affordable with a generous free plan that includes up to 3 users, 5GB receipt storage, mileage expenses, and other core features. The Standard plan costs $3 per active user monthly.
CAFLOU
As a complete suite of business process management tools, CAFLOU's capabilities extend to expense management and business economics. CAFLOU lets you not only monitor team expenses but also track sales activities, manage client budgets, and automate invoicing.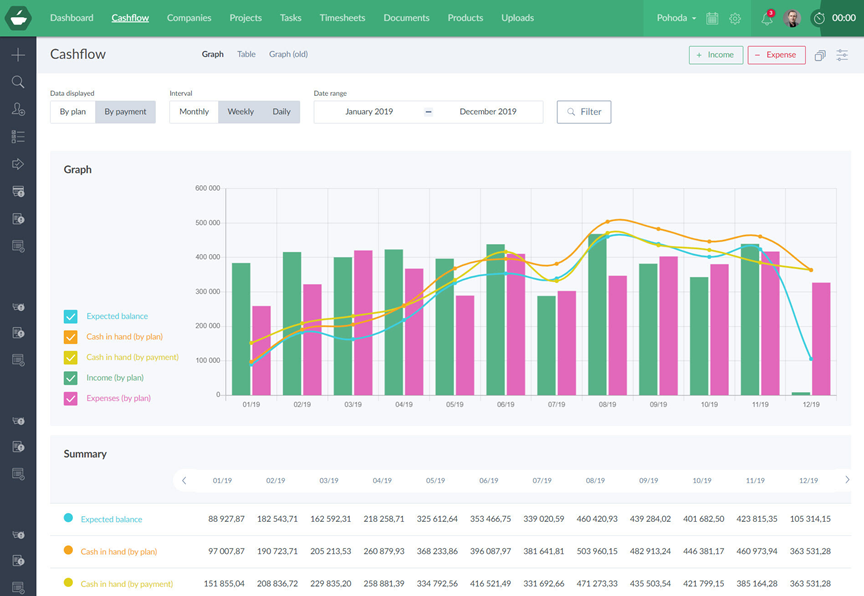 How to pick your tech stack for remote team management
Still not sure which tools are right for your team? Let's go over your individual needs.
Consider your core requirements
As you might have noticed from our list, some management tools are great because they're simple, and others because they're feature-rich. Depending on your needs, one option will be better than the other.
For example, if you're managing simple projects, choosing a PM tool with too many features may be unnecessary. And your team will have to endure a steep learning curve to get a handle on the tool.
So before you choose your tech stack, make sure you have a sound understanding of your team's needs and the complexity of your internal operations.
Keep your budget in mind
If you're on a tight budget, investing in multiple tools with expensive subscriptions isn't an option. You're better off with tools that have generous free plans, or ones with affordable subscriptions.
Alternatively, you can choose an integrated platform with all the features you need, so you only need to pay for the one subscription.
Watch out for sharing features and integrations
If you're relying on multiple team collaboration and management apps, integration and sharing features are crucial. Otherwise, your team will suffer from operational inefficiencies - team members will spend too much time moving data across different tools.
Should you choose a fully integrated solution?
Does your team need a full-fledged remote team management suite, with collaboration, meeting, scheduling, economics, and project management features?
If so, then choosing a fully integrated solution can streamline your workflow and keep your costs low. With an integrated solution, you only need to pay for one subscription.
We recommend CAFLOU - yes, that's us - as the ideal integrated team management tool for remote teams. We built CAFLOU with agile, flexible remote teams in mind.
So if you're interested in a reliable remote team management tool with support, try CAFLOU out now for free.

<< Back to all articles in the series How to manage a company and a team remotely