Did you know that underestimating project management results in an average of 67% more project failures? What's more, it has become one of the four top priorities of organizations, along with delivering customer value, organizational flexibility, and investing in technology.
These PMI's findings place a special emphasis on project management. It facilitates managers in their effort to deal with organizational, operational, and financial challenges and comes to embrace managing project finances, available resources, work scopes, milestones, and deliverables.
To help you avoid ending up as a company seeing the bleak failure rate above, we've collected the most prominent and powerful project management trends. They are a go-to for every small business manager. Being aware of them will enable you to stay competitive and thrive in your project development.
Let's dive right in.
🎓 CAFLOU® academy is brought to you by CAFLOU® - 100% digital project and business management software
1. Hybrid work is a norm and project management has to provide for it
As the 2022 Cisco Global Hybrid Work Study indicates, about 71% of employees globally prefer a blend of remote and in-office work arrangements, and an average of 20% want to work fully remote. Moreover, these preferences are shared by all four generations that actually form today's workforce.


Therefore, providing flexibility isn't optional. To do so, you have to adopt the technology that makes it possible to manage your remote and hybrid teams effectively. For this purpose, all collaboration, communication, payroll, and project management tools need to be in place. This involves an organization-wide transition to new systems that could entail migrating and synchronizing data across various platforms.
A fully integrated system can save the day and eliminate the need of combining multiple software and making sure they are compatible and ready to integrate.
2. Focusing on the economical performance of projects is becoming a "must" for small businesses
Effective project cost management is critical for avoiding budget overages and ensuring efficiency. Small companies often just look at scope and deadlines but don't manage project costs well. This tendency is further reinforced by implementing project management tools that don't provide options to manage project finances. Most solutions usually support only hourly budgets, which is limiting as it doesn't account for any other project costs and the cost timeline.
Implementing full-featured project cost management will go a long way in streamlining planning, tracking, and controlling project finances. Defining the project budget and timeline in detail is one of the principal elements of robust cost management and will give you a more reliable and true idea of its efficiency.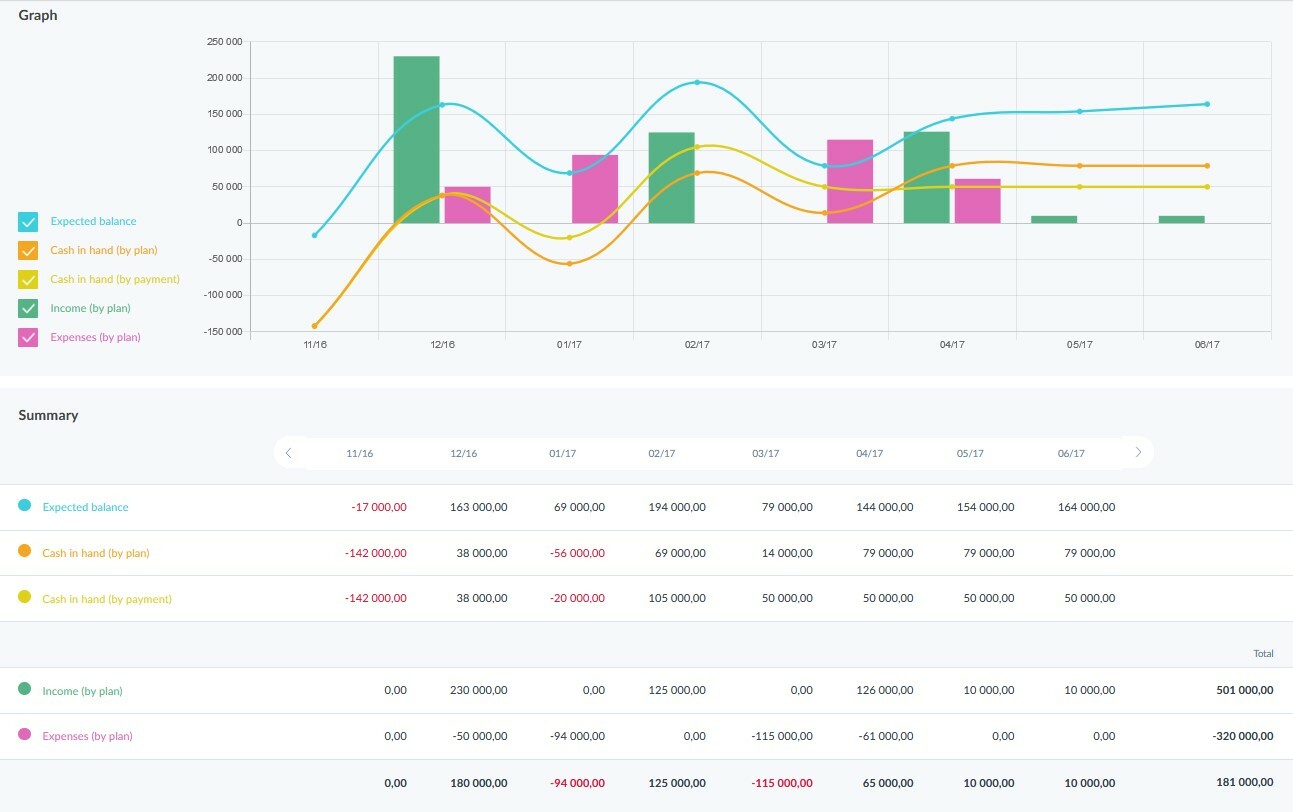 Caflou's solution provides excellent visibility of incoming and outgoing cash flows in your organization
It will enable you to successfully address the issue of cost-effectiveness, plan well project expenses, and monitor cash flows in time.
3. Cloud technologies are on the rise
Cloud office tools can be an all-in-one solution, combining enhanced communication and productivity with project management. They are particularly valuable for small businesses as they offer scalability and cost-effectiveness thanks to the "pay as you go" principle they operate on.
Cloud-based solutions, such as Caflou's business management platform, allow you to track project progress and due dates, monitor cash flows, send and receive emails, share updates and notes, synchronize calendars, and even make a video call — all on one single platform. Moreover, your data is securely stored in the cloud and accessible from any Internet-enabled device.
4. Automation is the go-to project management tool
Time is an invaluable resource for every business. This is particularly true for small businesses that feature lean operations and small teams. Given that repetitive low-value tasks eat at least five hours of the working weekly hours of 54% of employees, automation is imperative.
What aspects of project management can you automate? Modern project management software comes with automated workflows, task or project creation, rule based assigning, and notifications, along with automated cash flow management. Here's how you can easily automate processes and workflows:
This can be the game changer that will help you save time, avoid the common mistakes of handling tasks manually, optimize operations, gain transparency, and gain a competitive edge even over bigger industry players.
5. Communication and collaboration tools are getting central for successful project management for small businesses
With fewer employees and a less structured workforce, small and midsize businesses are particularly dependent on collaboration. Under the modern conditions of remote and hybrid operations and team members from all around the world, effective online communication and collaboration are critical.
A single digital business management platform can blend a video-conferencing function, email integration, and real-time notifications. Users can even comment on tasks and objects using audio messages:
This allows you to manage all your employee communication from one place. You can let your team stay connected and informed on any urgent updates. The results? Increased productivity and efficiency for your business.
6. Workload management is becoming essential
Small businesses are likely to overlook workload and workflow functions as they operate with small teams. So, presumably, it may seem easy to manage and distribute tasks manually and know what each employee is responsible for. In practice, however, this is likely to become a burden, especially when added to all scheduled and unexpected daily events and activities.
Top-notch project management solutions specially tailored to the needs of small businesses can take a substantial part of this load off your shoulders. They offer a Kanban board for clear visualization of project organization, task assigning, and budget planning.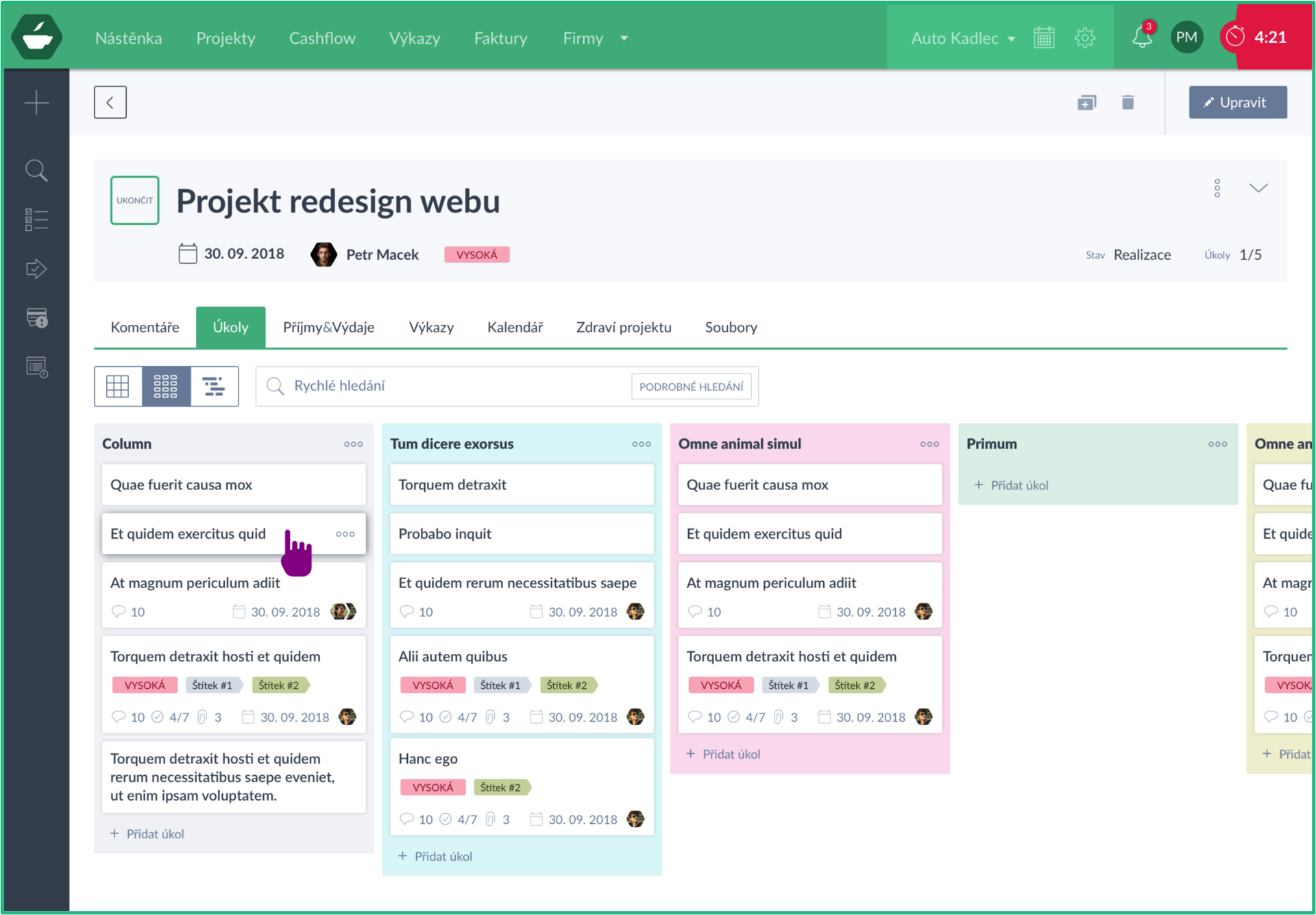 At the same time, dedicated software ensures transparent workload distribution across the company and the team so you can avoid over- and underutilization of your team members. A workload report enables you to define and monitor employees' capacity and availability and allocate tasks accordingly.
Thus, you can define the start and the end of a task, along with its hourly budget. This functionality helps you maintain the well-being and productivity of your team.
7. Small businesses opt for a hybrid project management strategy
A hybrid project management approach combines traditional predictive and agile methodologies. What does that mean in practice?
Following the predictive life cycle, also known as "Waterfall," involves planning the project scope, timeline, and budgets in the early phases. Then, you manage any scope modifications required over time. With the change-driven adaptive strategy, which encompasses incremental, agile, and iterative project life cycles, the scope is usually identified at the initial project development stages. However, financial and time parameters are regularly adjusted over the progress of project work.
Thus, the hybrid project management strategy entails determining the well-known and fixed elements of the project in the early phases of the project life cycle as per the predictive, "Waterfall" model. The parameters that are evolving in the course of project development are routinely adjusted as you acquire more knowledge and understanding, following the principles of agile methodologies.
How can you streamline the process of modifying costs, timelines, and workloads at the different stages of the project life cycle?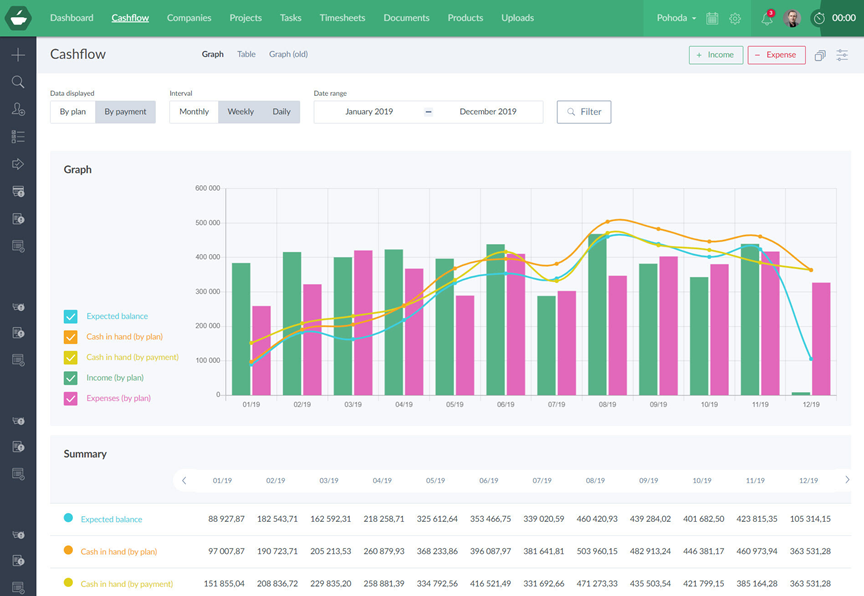 By implementing the right project management solution, you'll be able to make data-driven decisions based on extensive information about the progress of the project development and incoming and outgoing cash flows.
8. Project management methodologies are industry-specific
In the past, project management methodologies didn't use to show many differences across the different industries. Nowadays, each sector is striving to develop methodologies that are best suited for its needs.
Lean methodology, for instance, aims at minimizing waste, optimizing operations, and providing the flexibility to effect small incremental changes determined by the customer value. This approach is applied in the automotive industry, with the best examples provided by companies like Ford, TOYOTA, etc.
9. The increasingly dynamic business environment calls for new managerial approaches in project management
Diversity, equity, and inclusion are becoming central concepts for modern workplaces. According to a PMI survey, 88% of project managers consider the diversity of the team as valuable. That's why companies are looking to diversify their teams culturally, nationally, ethnically, etc.
This tendency calls for an innovative managerial approach that promotes company culture and fosters creativity and productivity.
10. The well-being of team members is becoming a top priority
Approximately 41% of the participants of a CNBC survey are planning to quit their current job as they don't feel supported by their employer.
Focusing on employee wellbeing translates into increased engagement and productivity and is particularly important for small businesses.
11. Environmental sustainability becomes a major concern
According to research, human activities like burning fossil fuels, deforestation, and other land cover changes are generating and releasing about 11 billion metric tons of carbon yearly, which is the major cause of extreme climatic changes.
Implementing technology, such as Caflou's cloud-based project management, can contribute to greener paperless operations. This is a full-cycle business management system that streamlines digitalization and transition to paperless operations. All essential information is kept in the cloud. Reports are easily produced and analyzed without the need to keep pen and paper documentation that is hard to organize and process.
Automate, optimize, and thrive with project management technology
The current trends for project management implementation in small businesses will likely continue for a long period of time. There will be a lot of hybrid work, demand for economical results, and a bigger need to focus on the economical performance of projects.
So, If you want to keep up with the trends and stay ahead of your competitors, the first thing to do is automate your project management. The second step is to optimize processes for greater efficiency. And the third is to combine hybrid work into your daily routine. By doing this, you not only free up time from routine duties, but you also get better results from your investments.
The time to take the helping hand of your great ally, technology, is now.
<< Back to all articles in the series How to effectively manage projects