We all know that doing business and managing a company isn't exactly a walk in the park. Many business owners and self-employed entrepreneurs may not yet fully realize how regularly the better times alternate with worse ones, and minor or major crises can always be just around the corner. That's why we've prepared a set of 11 tips for financial business management that will help you and your company handle the not-so-good times.
This article is an introduction to the "Modern Financial Management in Small and Medium Sized Businesses" series, and the other articles there build on this one.
🎓 The series "Modern Financial Management in Small and Medium Sized Businesses" is brought to you by Caflou, the all-in-one business management system that will help you manage finances, projects, teams and customer relations in one place for an affordable price.
1/ Maintain the three following pillars in a healthy balance:
the human factor
information
my brand
The human factor
2/ Stabilize key individuals in the company – ideally at least one person for each key agenda
3/ Speak with everyone openly – sharing negative information is better than keeping it secret
4/ Create the feeling of trust and of one common team – you'll increase the synergy of motivation within the whole company
5/ Demand that managers act in the role of leaders and that people on their teams act in the role of experts – the opposite or a combination of the two usually leads to chaos and instability
6/ Consider whether it's necessary to downsize – there are more effective solutions, even from a long-term perspective:
a) reduction of working hours
b) job sharing within the organizational structure
c) temporary transfer to another job position
d) limiting payment of the variable component of salaries
e) change in the form of employment relationship
f) limiting claims to selected benefits
7/ Maintain mental strength – by caring for mental balance, an owner or employee will come out of a crisis a winner:
a) engage in sport
b) educate yourself in topics that you enjoy
c) keep sufficient space for your family
d) adhere to an optimal sleep regiment
8/ Don't succumb to emotions, disinformation, reports from the competition and negative tabloids from the media
Information
9/ Practice strong financial management – work with information and keep your business's financial health under control:
a) pay attention to economic results and indicators, forecasts and plans
b) track company liquidity and influencing factors; monitor the position of external resources and their price
c) consider revisions to contracts and amendments to financial conditions (invoice due dates, guarantee of performance, payment timing)
d) support a strong alliance between business (profit margin) and finances (operating costs) = EBITDA
e) develop modern controlling as an expert unit in a business that "knows everything"
My brand
10/ If business situations are developing less favorably:
a) stabilize core business – limit other activities if necessary
b) maintain products and services with the highest profit margin
c) use unique business know-how (brand, tradition, contacts, influence, market power)
d) ask your business partners for help in the form of cooperation (win-win solution)
11/ If the business situation is developing well in certain aspects, consider new opportunities as an investment into the future:
a) introduce new products and services
b) take control of new markets and segments
c) explore the possibilities of a competitive takeover
d) add assets that are available on favorable terms

💡 Tip: Thinking about instating a business management system including the management of financial aspects? Try Caflou for free.

<< Back to all articles from the Modern Financial Management in Small and Medium Sized Businesses series
Author of the article: Zdeněk Koptík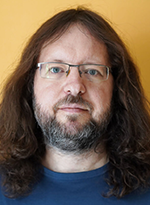 In cooperation with Zdeněk Koptík, an expert in financial management, we've prepared a series of articles for you entitled "Modern Financial Management in Small and Medium Sized Businesses", the goal of which is to help you expand your knowledge in the area of financial management in small and medium sized businesses.
Zdeněk Koptík helps clients as a certified mentor, expert in financial management and specialist in the area of controlling with 25 years of practice in the management of prominent local and international businesses.