If you have experience with video conferencing, nothing will surprise you. You can invite more participants, chat with them in a conference, share a screen, etc.
The CAFLOU MEET video conference works in a browser (very similar to Google Meet), NO REGISTRATION OR INSTALLATION REQUIRED (except for mobile access). If you or another participant wants to connect from a mobile phone, you will be prompted to install a mobile application. You can send a link to the conference room to anyone.
You can get a link to the conference room (you can share the link to anyone outside the application) from our chat (Messages). Clicking on the video icon will open the room, you can copy the link there, if you click on the video icon in the conversation, the link will be pasted into the conversation :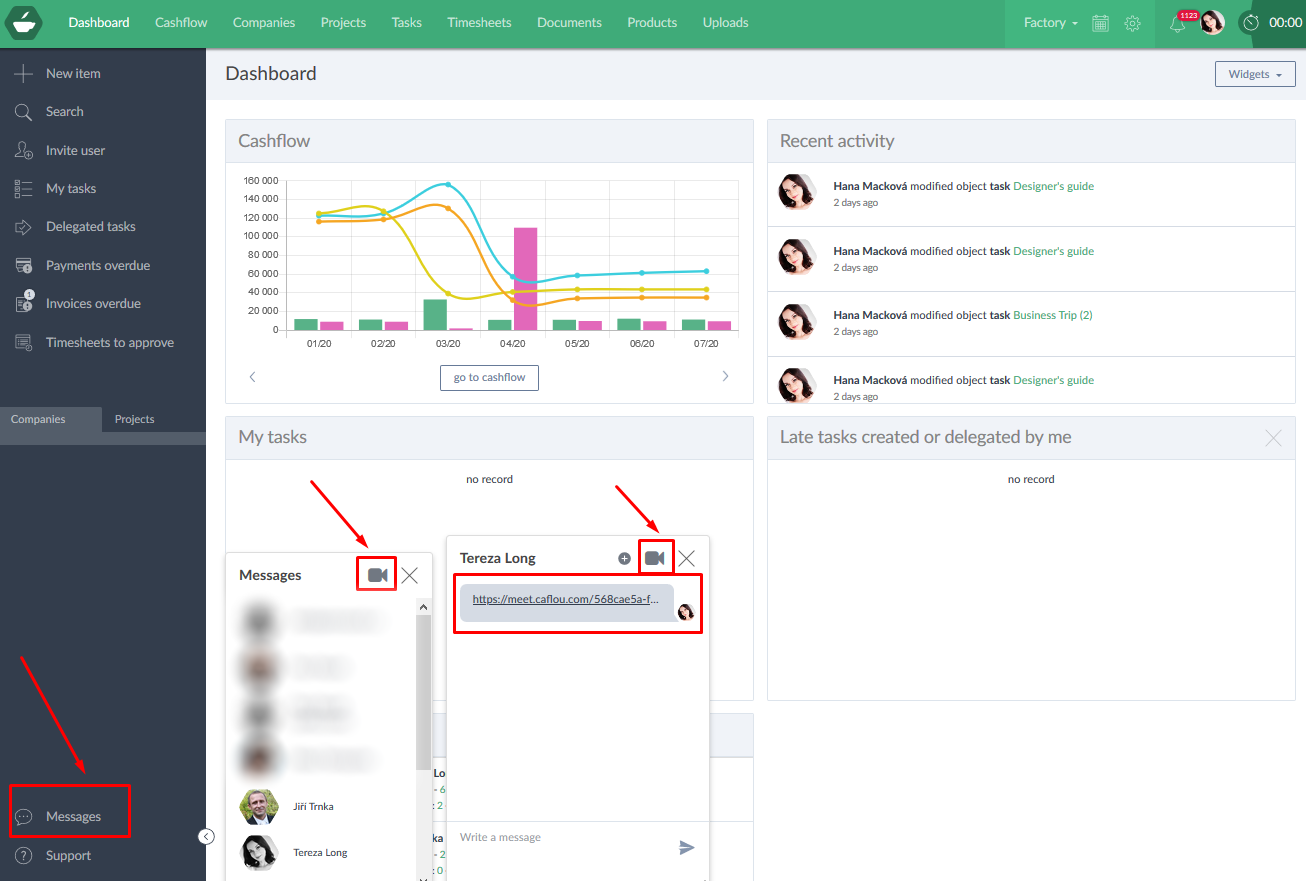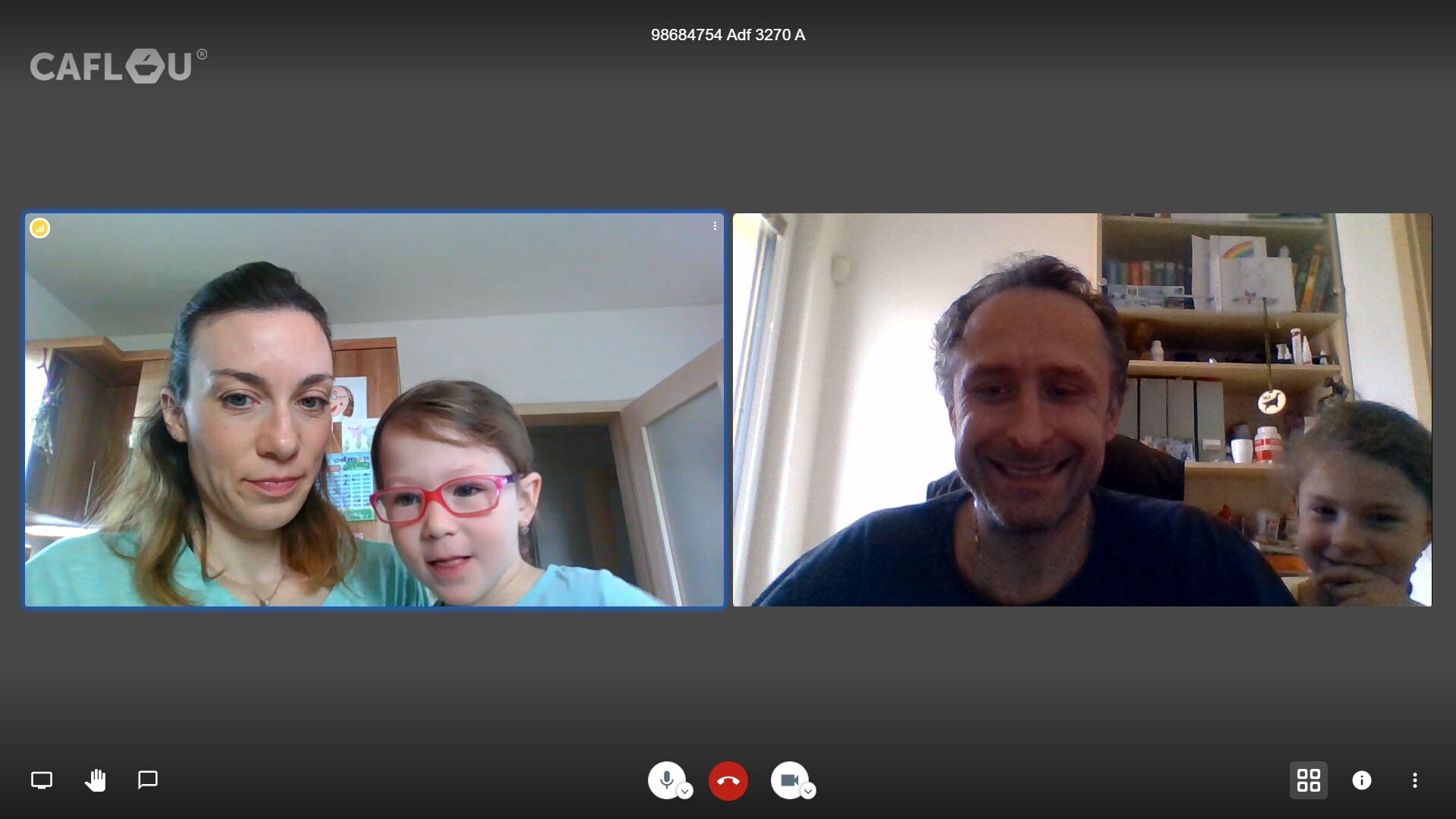 ☝ The basis of a quality video conference is a reliable and fast internet of all participants.
📱 If the participant connects from a mobile phone, will be prompted for the first time to install the mobile video conferencing solution application.
We are "hosting" the solution on our servers and it is still in a trial version to see how popular it will be or what impact on performance the interest will create.
💬 Therefore, we ask for benevolence and at the same time for feedback - with regard to performance, not the functionality of the solution (we offer it as it is).