As part of contract management (see How to register contracts in Caflou 📺) you can now send contracts for digital signature to partners, customers, employees or suppliers directly from Caflou. No registration in any other service is necessary on your part, you do not need to acquire any additional license, etc.
Learn more here How to digitally sign contracts directly from Caflou or in this video (alternative "Sign digitally (by e-mail)"):
You can also use the alternative "Sign here and now", you will use this option in the event that you can sign the contract on the spot (e.g. with the customer at their home) or it cannot be sent by e-mail (e.g. the signer does not have an e-mail). You can also sign the contract on a mobile phone or tablet.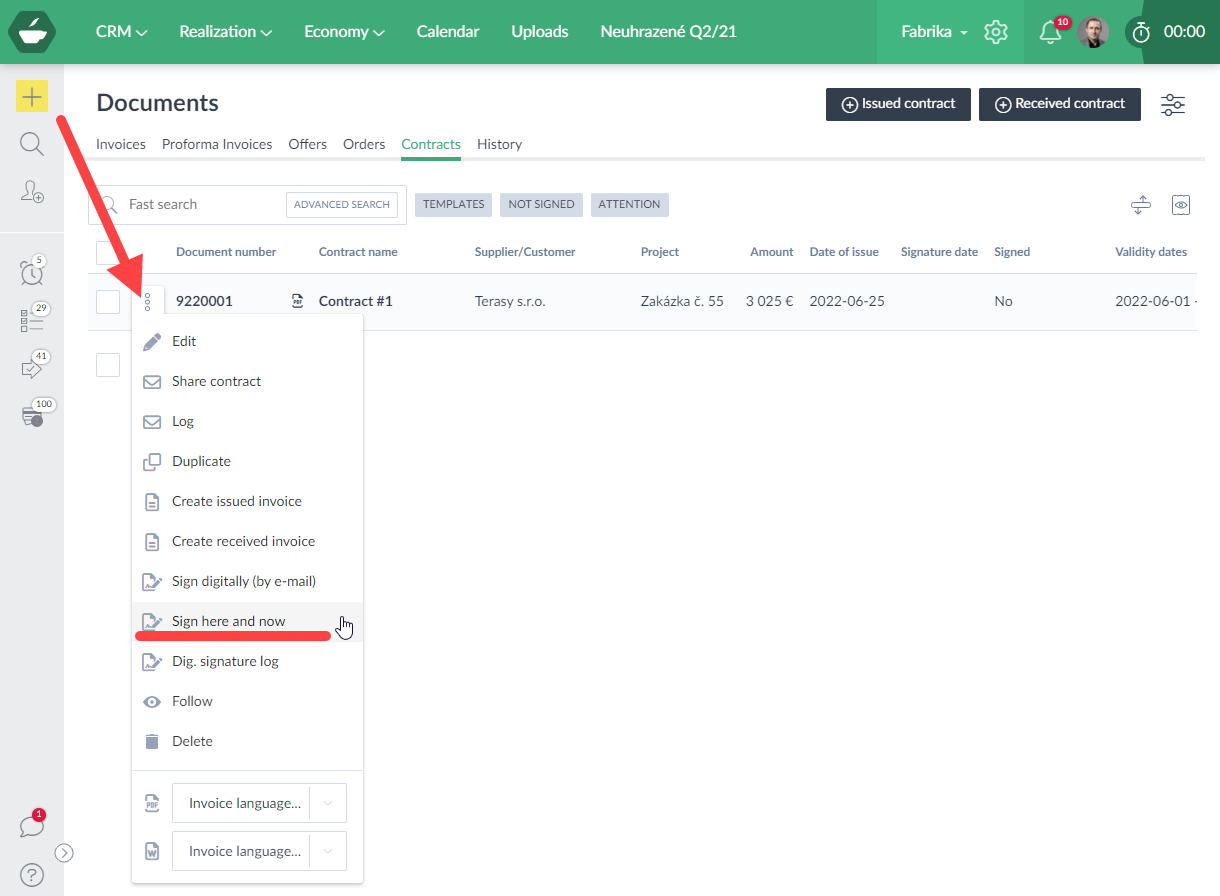 We hope you enjoy this new feature, which will allow you to be more efficient.