Are you using different tools – including spreadsheets, boards, and file management systems – to plan projects, manage team members, allocate resources, and track progress? Is managing projects becoming a chore, and is your team's productivity suffering?
If so, you might need to invest in project management software. This software helps you manage projects throughout their lifecycle and helps team members collaborate to meet shared goals.
In this article, we'll explore six tell-tale signs that project management software is necessary for your team. But first, let's see what these tools actually offer.
🎓 CAFLOU® academy is brought to you by CAFLOU® - 100% digital project and business management software
How do project management tools help manage projects?
Not sure project management software is worth the investment? Here are seven effective ways they help growing teams.
1. Centralised dashboards
Need to track what projects your team is working on, and the progress of, each? Enter centralised dashboards. The dashboard gives managers a bird's-eye view of the essentials, so they can easily assign team members to projects, check in on progress, identify bottlenecks, and make sure company goals are being met.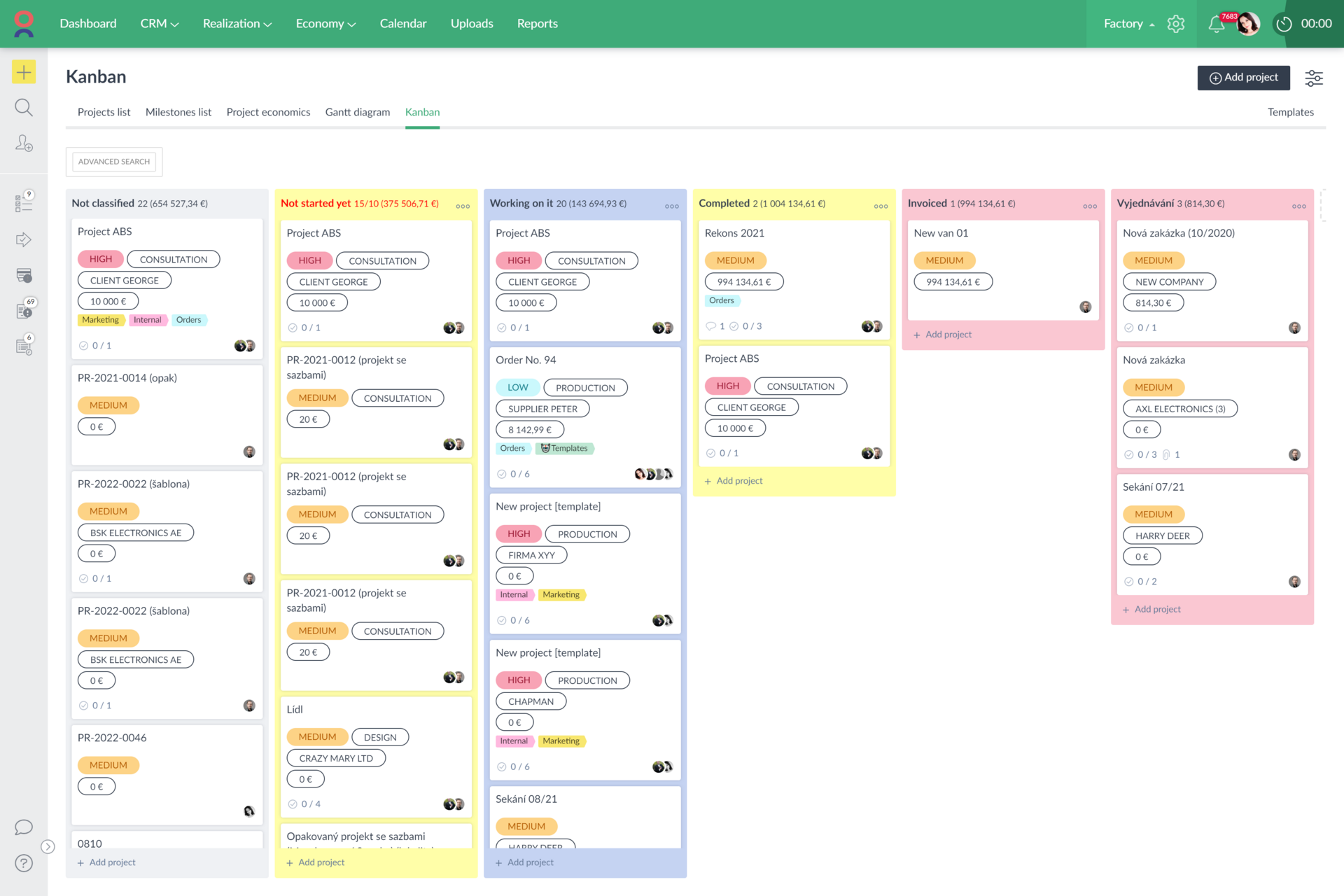 For the team members, centralised dashboards make it easy to view their assignments and keep up-to-date on their current projects. Your team spends less time searching for project specifics and more time doing work that matters.
2. Better team collaboration
One of project management software's primary advantages is to improve team collaboration. The tool lets teams organise, manage, and share the projects they're working on, and each team member is assigned to specific stages. You can see, in real-time, each team member's responsibilities and assignments.
Moreover, team members can drop comments or notes on project boards to share insights or request clarification. The software also lets your team communicate, monitor outstanding tasks, share documents, readily exchange data, and evaluate timelines.
Project management software doesn't just make collaboration easy – but transparent, too.
3. Task management
Let's consider how a marketing agency might manage tasks. Some tasks could include client onboarding, devising the marketing strategy, and planning the social media campaign. Each task is important, and it's crucial to ensure team members know their responsibilities and the timeline for delivery, or urgency.
Project management software's task management features are a lifesaver here. You can assign team members responsibilities and check their progress, and automation can speed up intermediate processes and even assign tasks.
4. Team management
As a project manager, you have to assign tasks according to the skills and expertise of your team members. But there's a lot more to team management – and project management software can help you out. PM software lets you:
Track the progress of each team member
Monitor their availability
Allow team members to begin and end tasks without any involvement from you
Managers can also use PM tools to assign team members to projects, leave them notes, or even conduct 1:1 calls (although not all PM tools include this feature).
5. Project economy
Has your project overshot its budget? Or, are you heading towards exceeding the allocated budget? Or are the project expenses and income out of sync? Project management tools help you monitor economics, plan income and expenses in time, and get ahead of potentially costly mistakes.
Moreover, you can use project economy data to better plan future projects. Not sure how much budget to allocate for a new project? Refer to a previous one that's most similar.
Your project's success relies on staying within budget or keep the project cash flow healthy, so project economics features are crucial.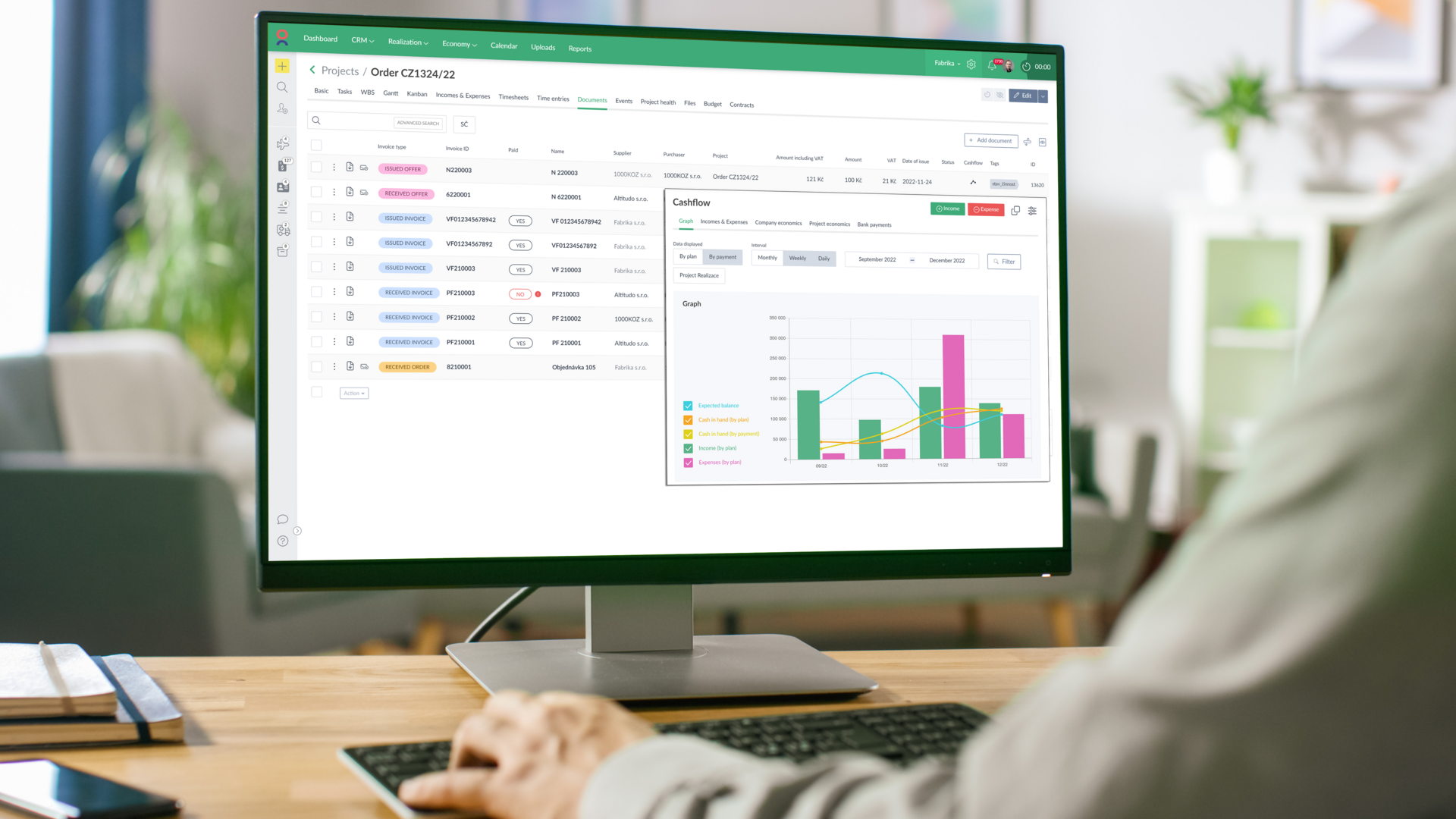 6. Scheduling of recurring activities
Does your project have recurring tasks that need to be executed at set intervals? If so, then automatic scheduling can help you automate these processes and make sure they aren't delayed. The simplest example? Client invoicing.
Client invoicing is usually done at a specific, recurring interval – like once a month, at the end of the month. You can use project management software to automate client invoicing, ensuring your company is paid on time and invoices aren't forgotten.
Another example? Weekly reporting, preparation for a regular client meeting etc.
7. Auditing and reporting
Auditing your existing projects is crucial to identifying successes, failures, and areas for improvement. Fortunately, most PM tools support auditing by design – the analytics features let you monitor performance (and other factors such as profitability per task and budget comparisons) to help you evaluate projects.
Some PM tools even let you generate reports (even automatically), which are ideal for sharing with management or your clients.
6 Signs you need a project management software
Is it time for you to invest in a project management tool? Here are six tell-tale signs to look out for.
1. You are using various tools to collaborate on projects
Slack for messaging, Zoom for meetings, Google Drive for sharing documents and spreadsheets, Toggl for tracking time – where does it end?
Using multiple tools to collaborate on a single project is hard enough, but as you scale and manage more projects simultaneously, management becomes a nightmare.
So if you find yourself consistently switching from multiple apps to manage projects, it's high time to consider investing in project management software. PM tools centralise your project management by offering a full suite of features in a single application.
2. You have a business case
It's important to resist the urge to invest in project management software just for the sake of it. Like with any software purchase, you should only invest if you have a legitimate business case.
This is not just to avoid wasting resources, but also to make sure you choose the right tool. When legitimate business cases arise, project managers can assess their needs and choose software that's the best fit.
Otherwise, with dozens of viable project management software to choose from, you might end up with one that doesn't serve your future needs.
Wait on the business case, do your homework, and then invest with clarity. But also look ahead to make sure you won't need to change the tool again in a year or two because the one you chose is not strong enough.
3. Team members are struggling to coordinate
When team members struggle to collaborate effectively, frustrations rise and productivity takes a hit. Coordinating activities is difficult, especially when team members work on projects at different stages.
If your team members are struggling to coordinate, it's time to consider project management software. PM tools help introduce structure by outlining workflows, assigning responsibilities, and tracking contributions and progress.
4. Accountability is lacking
When goals aren't met, or certain tasks are neglected, who is responsible?
Managing project responsibilities gets messy, especially when you have several team members involved in each project. Team members might get confused about their responsibilities, leading to tasks being neglected and unmet goals.
Is your team struggling from these growing pains? If so, consider helping your managers out with a project management tool. The software lets them easily assign tasks, set deadlines, and check each team member's progress.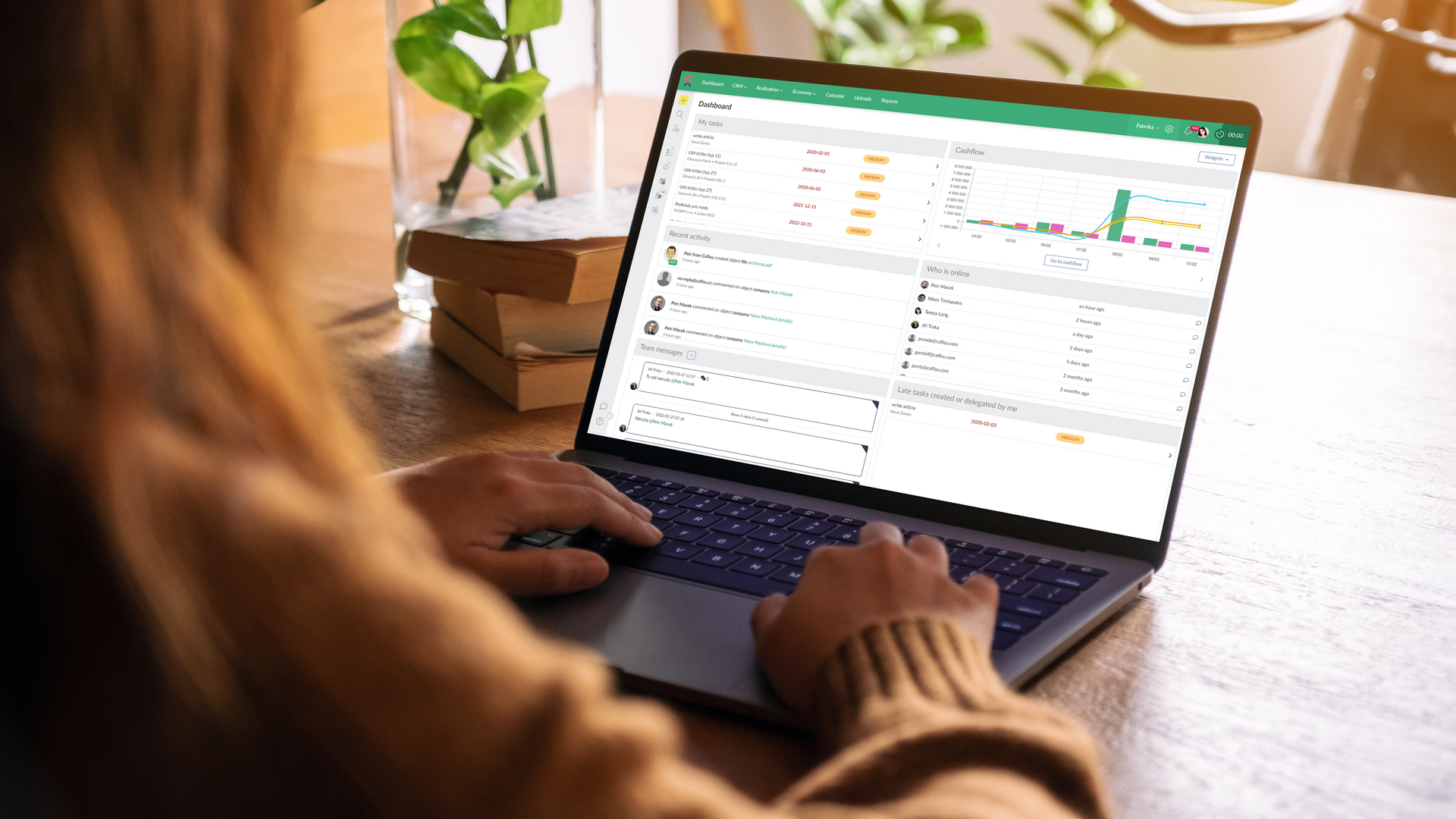 Moreover, team members can also see their own responsibilities and progress. The result? More clarity and a sense of self-accountability.
5. You need more transparency and better reporting
Was your project delayed? Did your team deliver a half-baked project to a client? Got a client complaining that their requirements weren't met?
If you've found yourself in any of these situations, or a similar one, the first thing you'll want to know is why – why did your team not succeed in these areas?
Unfortunately, it can be difficult to audit the project and identify the root cause of the failure. Were team members unsure about their responsibilities? Were the client's requirements not communicated to everyone? Was there a bottleneck that the team lead was unaware of?
Project management software helps you introduce transparency into your operations by defining workflows and responsibilities, and giving you insights into each project's specifics. They also come with built-in progress tracking and reporting features, helping team leads to stay on top of operations and scrutinize any failures.
6. You are ready to scale
If you're preparing to scale, it's very important to consider project management software. Scaling business operations without defined systems and structures is difficult; some might claim it impossible.
Small teams can make big or small mistakes. But when your operations grow, small mistakes add up leading to greater issues. Unfortunately, inefficiencies, inaccuracies, and mistakes scale the same way your successes do.
This is why you need to consider a project or business management tool. These apps give your team structure, order, and accountability. It also allows teams to audit their projects and identify the root cause of mistakes.
Should you go beyond project management software?
Project management tools are excellent and they're sufficient for many business needs. But do you need more?
If you need to go beyond project management and require extra features – like customer-centric views, customer relationship management (CRM) functionality, automations and workflows or cashflow management and invoicing – then a business management system is a better option.
Business management software like Caflou offer more than just project management features. Such tools also help you:
1. Manage business economics in one place
Need a top-to-bottom evaluation of your project finances? Caflou takes business economics to another level by:
Generating a report that delivers a holistic overview of your business economics
Helping you track and manage cash flow – so you always know which clients, projects, and activities bring in cash flow
Monitoring where your cash goes – where is the money being spent?
Caflou takes you beyond project management and lets you manage your company's lifeblood – cash flow.
2. Create a single source of truth
Caflou's project management features centralize your internal business activities, and our CRM functionality integrates customer-facing activities. The result? One single source of truth to track and monitor your business processes, cash flow, and growth.
3. Streamline your workflow
While many project management tools have introduced simple automations, they aren't offering the big guns – workflow automation. Business process management tools like Caflou let you map out and automate business processes, eliminating repetitive tasks and improving your team's productivity.
Caflou lets you automate repetitive tasks by creating custom automated workflows, like automatically creating tasks or project from templates, change states of tasks, reassign responsibilities or send out follow-up emails. You can also set up automated alerts or create approval flows (e.g. invoices approval). And if you need to automate more advanced processes, Caflou integrates with Make (formerly Integromat) or provides API.
So, are you ready to grow your business with organized workflows, transparent project management, and reliable automation? Get started with Caflou for free today.

<< Back to all articles in the series Caflou Project Management Academy